The project Rooted performed at the Deep Space 8K is an artistic depiction of the effects of climate change on our planet through live electroacoustic musical performance with accompanimental visual effects by Indiara Di Benedetto. The piece 'Rooted is written by the American composer Brian Blume for live percussion and digital audio backing track and performed by Elliott Gaston-Ross.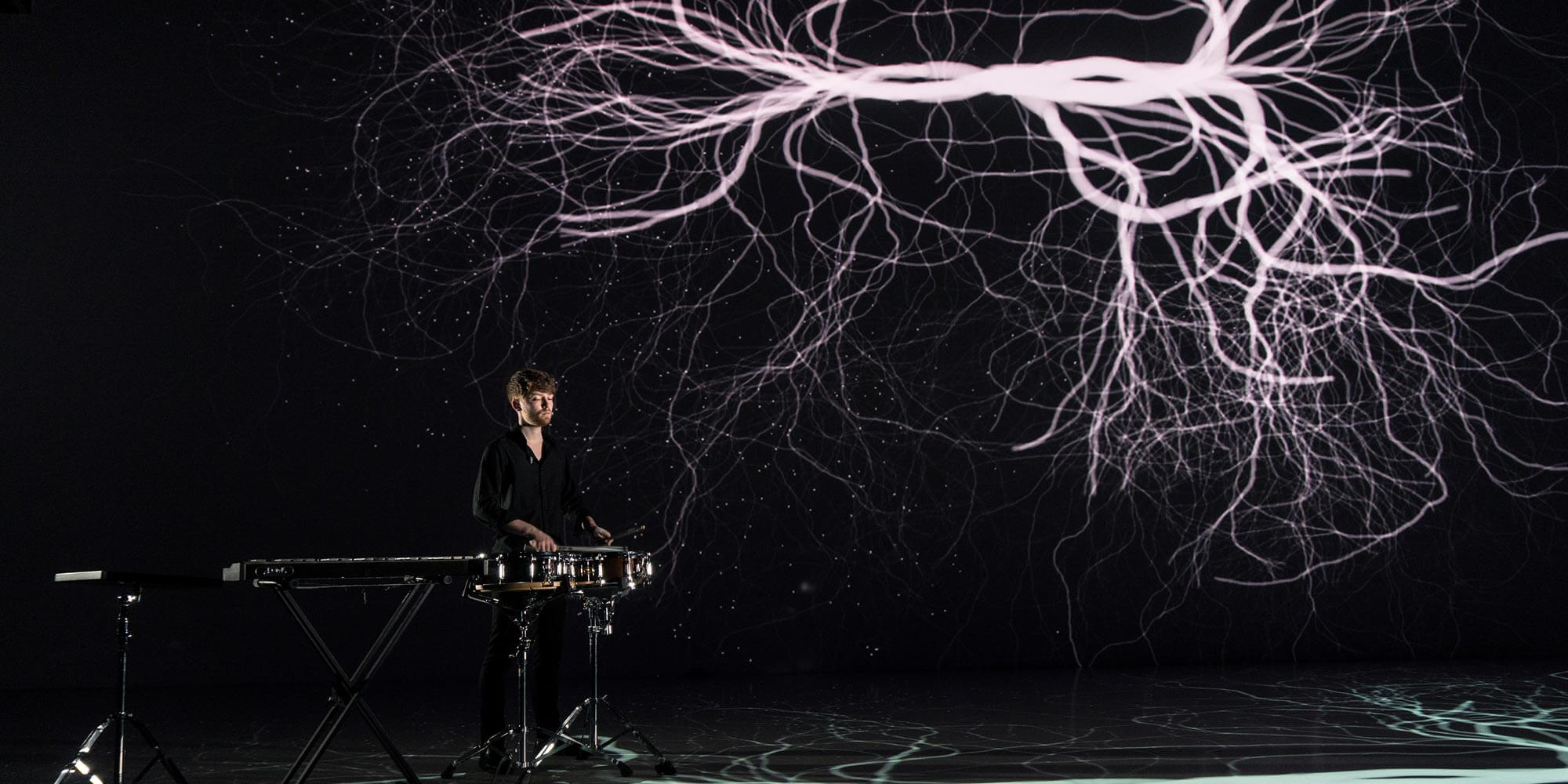 Biographies
Elliott Gaston-Ross is a British/Irish percussionist and master student at the Anton Bruckner Privatuniversität in Linz, Austria. Elliott has won prizes in prestigious competitions including the BBC Young Musician 2014 Competition and the TROMP International Percussion Competition Eindhoven 2018 amongst others. Elliott has also performed in many of Europe's most renowned concert halls with the Bruckner Orchestra Linz and the European Union Youth orchestra to name a few.
Indiara Di Benedetto is an experimental media artist with a background in video art and digital photography. Her artworks move around exploring immaterial-material connections, re-thinking objects and observing human relationships in the context of the technology.
Her artworks have been exhibited in several venues like ISEA2022, Ars Electronica Festival and Ars Electronica Center, Castello d'Albertis Museo delle Culture del Mondo, CYENS Centre of Excellence, Speculum Artium, etc.
Credits
Elliott Gaston-Ross – Percussionist 
Smirna Kulenovic – Production assistance 
Indiara Di Benedetto – Stage-based visual design