Young Professionals Honorary Mention
The intention behind our project is to show that the destructive behavior of humanity with regard to nature will spell our own downfall. Various animation techniques such as 2D, collage animation, and rotoscope were combined with mixed media and found footage. A high degree of variety in the digital as well as in the analog area is a hallmark of this project.
The film's sound represents a defining level in terms of creativity and is reminiscent of a computer game. The original vision of the project was to equate a felled tree with a human being who through his actions brings about his own downfall. On the basis of this metaphor, additional visual juxtapositions emerged that address various aspects of the climate crisis and its impacts. These escalate until a crucial point is arrived at that leads to "game over".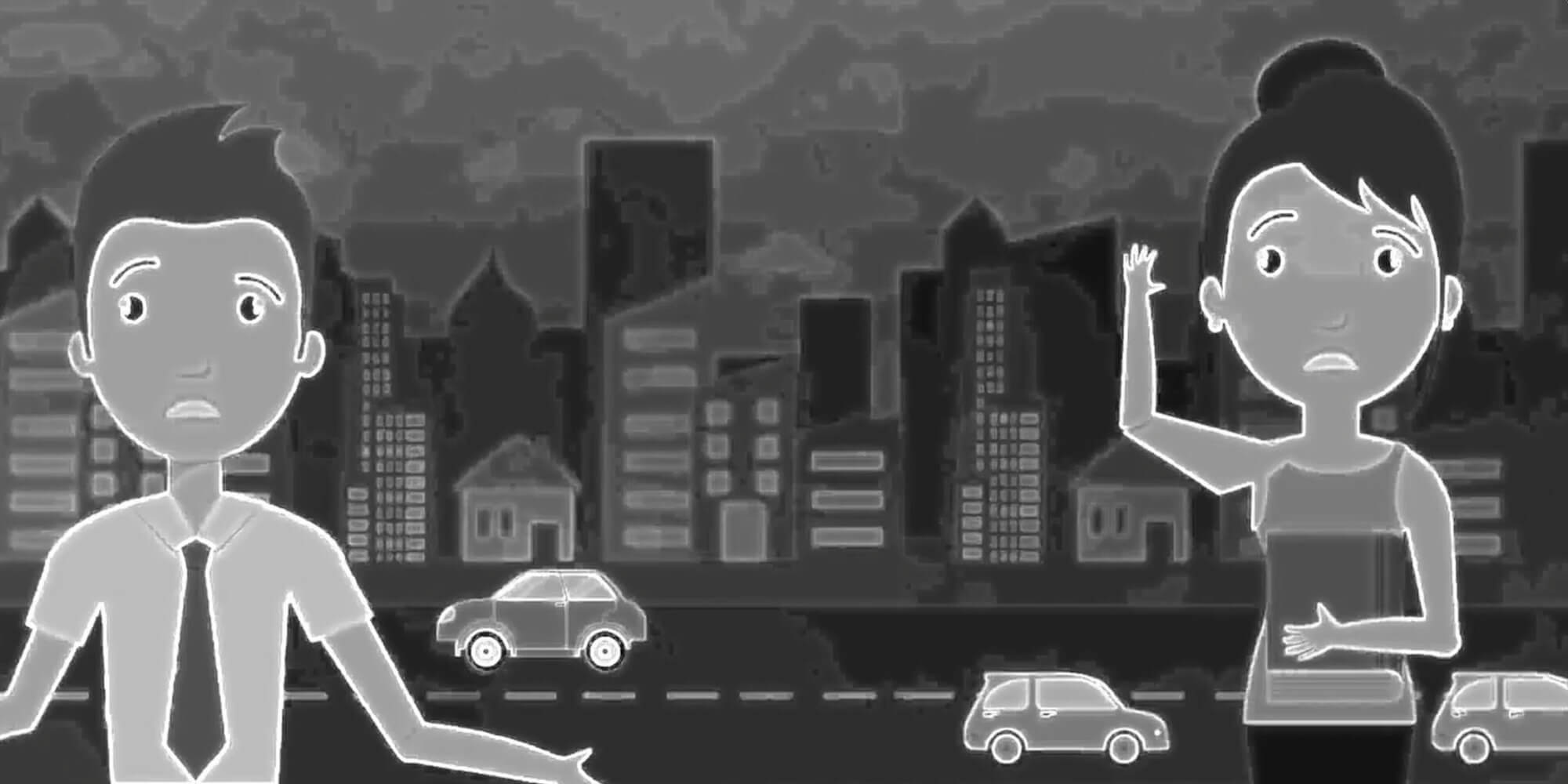 Biographies
NFrida Tabi Tataw (*2003), Frederik Lorenzoni (*2002), Harald Müller (*2003), and Lino Müller (*2003) attend Höhere Graphische Bundes-Lehr- und Versuchsanstalt in Vienna. This group's interests vary widely and range from animation (stop motion) and audio to politics, environment, and nature. But it was precisely this diversity that made the project so successful.