Linz, Austria
A total of eleven locations in the Linz city area will be the venues of the 2022 Ars Electronica Festival. One hotspot will again be KEPLER'S GARDENS on the sprawling campus of Johannes Kepler University Linz, while a second major festival hub will be formed by LENTOS Kunstmuseum, University of Art and Design Linz, Atelierhaus Salzamt, St. Mary's Cathedral, Stadtwerkstatt and Ars Electronica Center in the city center. There are also the Tabakfabrik, Francisco Carolinum and OK Linz, as well as the Anton Bruckner Private University on the Pöstlingberg.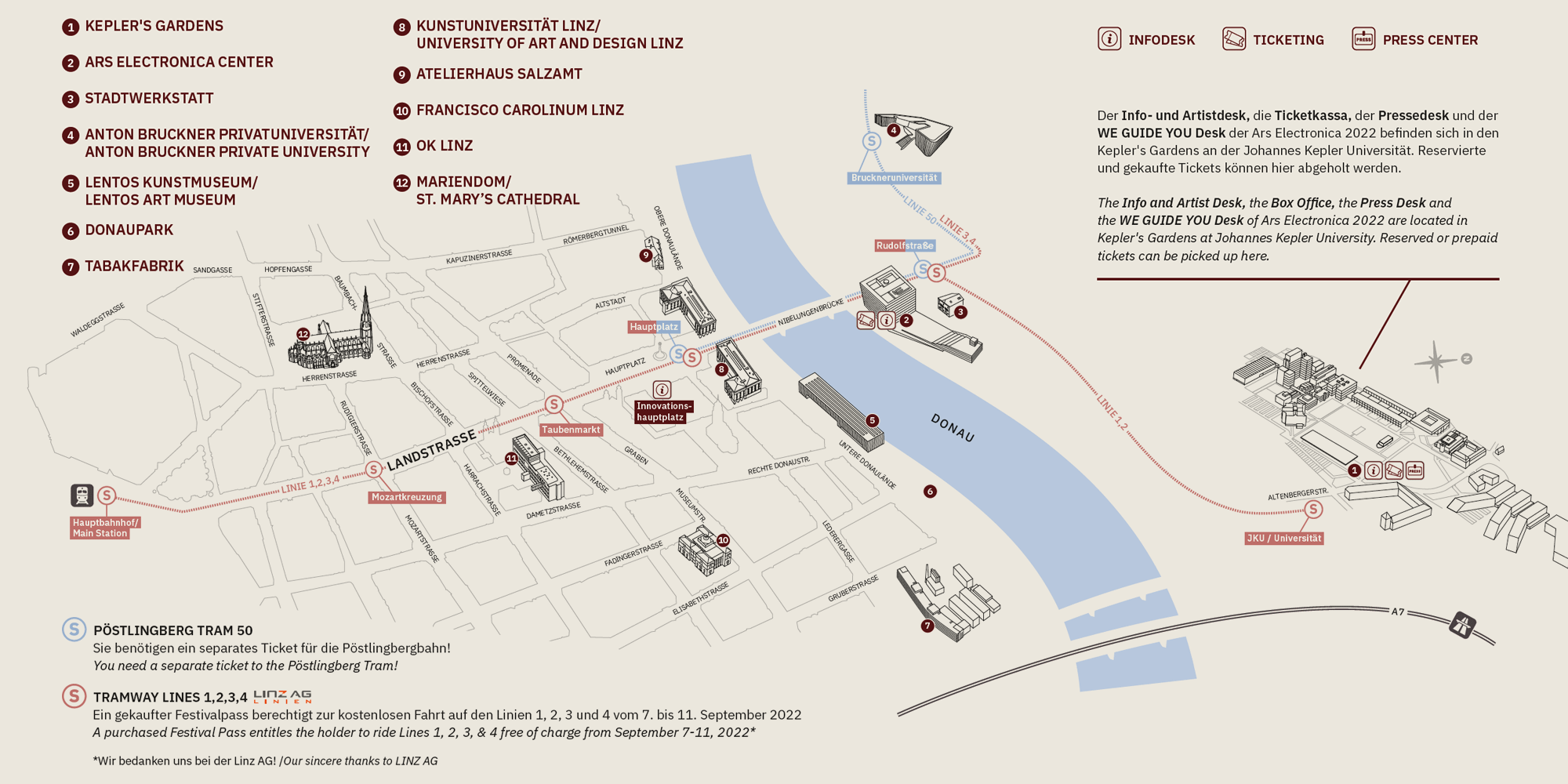 The Ars Electronica Festival will not only be visible in Linz, but also in other places through cooperations with our partners – whether as a foretaste or as an event running parallel to the festival.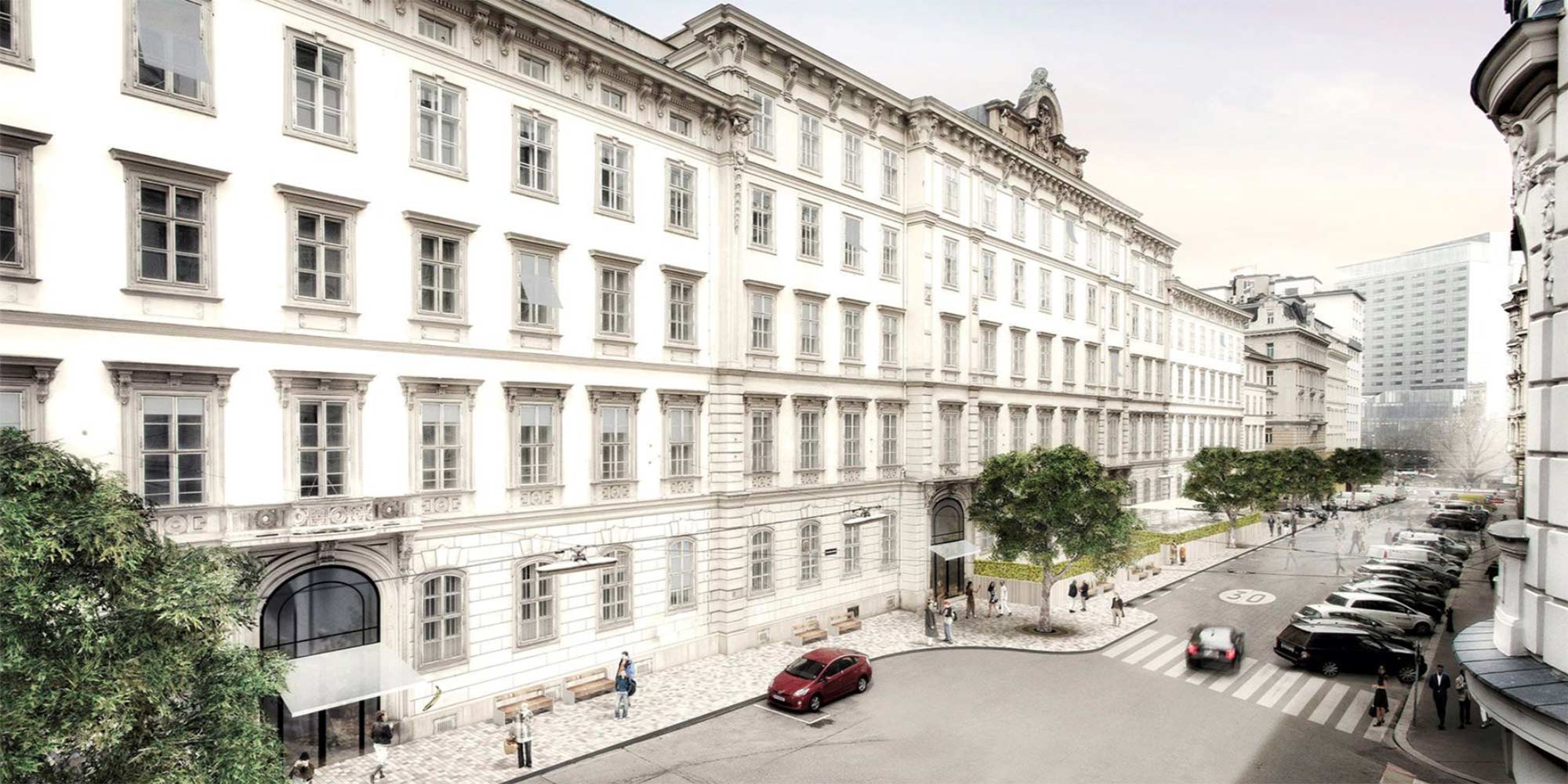 Alte Post Vienna
The Alte Post in Vienna's city centre is currently being revitalised. In 2023 it is to be reborn as a new and innovative cultural location. This will be achieved, among other things, by a large-scale media artwork by SHA.ART, which will transform the historic Dominikanerhof into a 360° Globe Art Experience. As part of Ars Electronica 2022, the interested public will be given initial, prototypical access to the Dominikanerhof while the construction site all around is still active.
THU Sept. 8, 20:00
FRI Sept. 9, 20:00
SAT Sept. 10, 20:00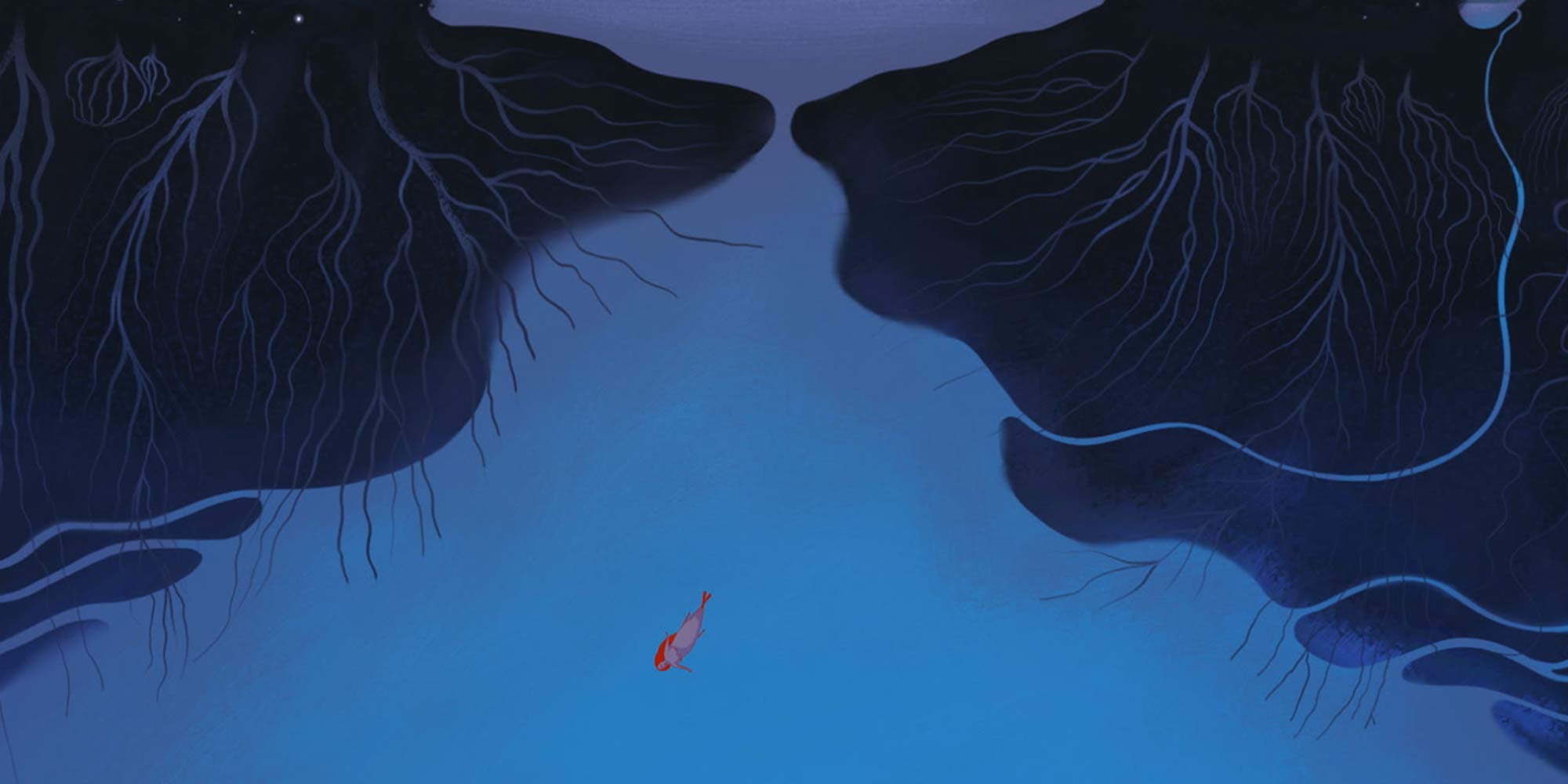 Bildraum 07 Vienna
The award-winning ukrainian artist Anna Dudko, Artist in Residence at Bildrecht, stages with her animated film Deep Water and erotic sketches the sensual underwater fantasy of a mermaid who is craving for human erotic love from deep within her soul at Bildraum 07.
Opening TUE August 23, 19:00
August 23 – September 10, TUE – FRI 13:00 – 18:00
SAT September 10, 13:00 – 18:00
Bildraum 07, Burggasse 7-9, 1070 Vienna / bildrecht.at/bildraum