Panel Discussion
In order to 'land' on planet B, as Bruno Latour would formulate, people need to be aware of the actual mechanisms implied in climate change, in every aspect: economic, social, geological… The story we tell ourselves and narratives we share with like-minded people are key to new perception and action. However, the actual news media sphere can be confusing (infobesity) and misleading: it can be a biased space expressing a restricted number of voices and perspectives, especially online.
To help us grasp these issues, artists, journalists and scientists are challenging our news media consumption and giving us alternative narratives to engage with this world and the one to come. To discuss this, we invited a climate expert familiar to the media sphere, the physicist Bernd Hezel, and three artists: Marta Handenawer (Domestic Data Streamers), Mark Farid – a British artist and professor in Fine Arts, and a member from Forensic Architecture. This discussion will be moderated by Gianni Riotta, director of the Luiss Data Lab.
Chair:
Gianni Riotta (IT)
Speaker:
Bernd Hezel (DE)
Marta Handenawer (ES)
Mark Farid (UK)
Biographies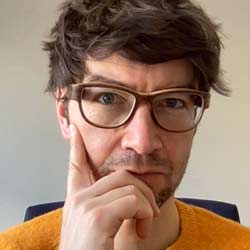 Bernd Hezel (DE) investigates, designs and realises audio-visual climate change communication formats at the Climate Media Factory. As visiting professor at the Film University Babelsberg, he deals with stories about / images of the future and operative media forms that can motivate people to imagine, negotiate and create alternative futures. Previously, he worked at the Potsdam Institute for Climate Impact Research on a decarbonisation model for Europe and made it interactively accessible for decision support. He contributed to award-winning theatre productions and wrote and directed many animated short films, several of which won international festivals. In 2010, he received a doctoral degree from Heidelberg University for work in quantum theory.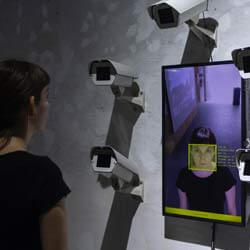 Marta Handenawer (ES) is a creative director, curator and experience designer based in Barcelona. She graduated in Product Design and Industrial Engineering. Her work combines transmedia narratives, social interaction, and art. She currently heads the creative department at Domestic Data Streamers, where she proposes storytelling alternatives and analyzes how people relate to information. Much of his work focuses on the intersection between the challenges of the digital world and those of the physical world: What matters in an ever-changing world? What kind of change is actionable in the age of infoxication? How important is digital vs. physical community? In recent years she has led data-related projects for clients such as Unicef, IRCAM, Google, Oxfam Intermón, and TED, among others.
Mark Farid (GB) is an Artist, Researcher, and Lecturer in Fine Art at Central Saint Martins, University of the Arts London. He specialises in the intersection of the virtual and physical world, and the effect new technologies have on the individual and their sense of self. Farid's work embodies hacker ethics, such as a focus on privacy policies, use of surveillance technologies, and campaigning for data privacy and protection. His work forms a critique of social, legal, and political models. Farid graduated from Kingston University, London, with a First Class (Hons) degree in Fine Art (2014), and has since given talks and participated in group and solo exhibitions in England, France, Germany, Spain, Denmark, Finland, Slovenia, UAE, and Japan. He gave a TEDx talk in 2017 about his first two projects "Data Shadow" (2015), and "Poisonous Antidote" (2016). Farid was selected to take part in the Sundance New Frontier program in Utah, USA (2016), for his on-going VR project, "Seeing I". "Seeing I" was piloted as a solo exhibition at Ars Electronica Digital Arts Festival (2019), and was selected for the European Media Artist Residency Exchange, as part of the Creative Cultures Programme of the European Union (2020/21). In 2022, Farid received European Commission Horizon 2020 research and innovation funding to develop his browser plugin, "Invisible Voice". Farid's projects have been covered by media outlets worldwide. Farid frequently engages in art and technology conversations appearing on Fox News, Sky News, France24, BBC Radio 4, BBC 5Live, Times Radio, The Telegraph, The Guardian. In 2021, Farid featured as the contemporary "Surrealist Artist" on "Great British Railway Journeys" on BBC2.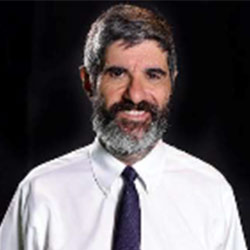 Gianni Riotta (IT) is the Pirelli Visiting Professor at Princeton University in the Department of French and Italian, focusing on digital humanities, the social and visual history of Italy and machine writing. He is the Decan of the Master program Journalism and Multimedia Communication and founder of the research center Datalab at Luiss University, Rome where he leads IDMO, the national hub of the European Digital Media Observatory (EDMO). He is member of the European Union SOMA Project against disinformation, founder of the Aletheia Center of Excellence and Media Futures, a Data-driven innovation hub for the media value chain project and a new program against the spread of disinformation. In partnership with Harvard University and the Italian Ministry of Foreign Affair, he leads a project at Luiss University on operations of disinformation. He serves in the Advisory Board NewsGuard and EDMO.
Credits
Partner: Media Futures