Panel discussion
Together with the Upper Austrian Chamber of Commerce, we are initiating the "Handel" vs. "handeln" und "Unternehmer" vs. "unternehmen" panel.
Its focus is on the role of small and medium-sized businesses on Planet B, which traditionally represent a substantial economic factor in Austria. In the panel discussion we simulate our view into a world that has managed to bring economy in harmony with ecology and ask the question what kind of concepts are needed to accomplish this transformation.
Speakers:
Karin Huber-Heim (AT)
Veronika Liebl (AT)
Birgit Straka (AT)
Josef Scheidl (AT)
Jürgen Münzner (AT)
Wolfgang Holzhaider (AT)
Christoph Fraundorfer (AT)
Biographies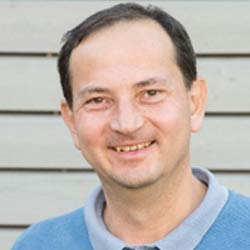 Wolfgang Holzhaider (AT), 53 years old, since 30 years in 4th generation managing director and owner representative of the Holzhaider construction group. Building with common sense in the sense of society.
Karin Huber-Heim (AT): My academic background includes communication and psychology, with an addition in the field of corporate responsibility. My extensive professional experience in corporate sustainability, CSR communication and stakeholder psychology comes from numerous corporate assignments around the world. Whenever I find time, I enjoy publishing in the press and academic journals. I am programme director of an MSc programme in Sustainability & Responsible Management and of executive programmes in Circular Economy & Innovation and Sustainable Finance at the University of Applied Sciences BFI Vienna. Furthermore, I lecture at various academic institutions in Austria and abroad, developing curricula and in-house training programmes, and speak at keynote events. I am executive director of Circular Economy Forum Austria, a multi-stakeholder initiative I co-founded in 2020. My academic interests include regenerative economics and responsible management, nudging for sustainability, stakeholder psychology and sustainable futures.
Christoph Fraundorfer (AT): Great people have greater problems. Christoph Fraundorfer is such a big person. And he had a big problem. Because of his size. It was very hard for him to find a suitable bike. Most frames were simply too small for him. Far from a comfortable experience on two wheels. Back pain included. This problem gave the trained architect and passionate tinkerer no peace. His thoughts turned to the possibility of manufacturing a bicycle frame individually. At halfway reasonable prices. In other words, affordable and not a custom-made product for which you have to take out a loan. But this solution did not exist. Not with the materials that were common and available at the time. So steel, aluminum or carbon. In the beginning there was a problem. And this problem was not yet solved. The birth of a bicycle idea had come. Christoph was looking for an individual bike. For himself and his size. But unfortunately he didn't find this bike. So he had no choice but to find a way to build it himself. What doesn't exist, has to be invented. Very simple. So the premises were clear: it had to be simple, affordable and customizable. Christoph's new bicycle. The search for a suitable material had begun. And it came to an end with wood.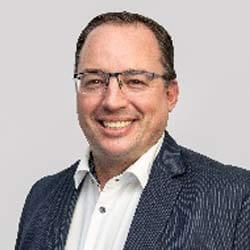 Jürgen Münzner, MSc (43 Jahre) absolvierte eine Lehre zum Großhandelskaufmann bei der Schachermayer Großhandel GmbH (1994-1997) und startete dort seine berufliche Laufbahn im Verkauf und in der Beratung. Nach verschiedenen Stationen im Vertrieb und Außendienst, bei Industrieunternehmen wie Item Österreich GmbH, X.business.com GmbH/Xerox Austria, EVVA Sicherheitstechnologie GmbH, zeichnet er seit Februar 2021 für das Vertriebsgebiet und Partnermanagement in Oberösterreich und Salzburg bei AfB verantwortlich. Berufsbegleitend schloss Jürgen Münzner 2018 bis 2020 ein Masterstudium für angewandtes Unternehmensmanagement ab. Er ist Vater von drei Kindern und lebt in Linz.
Brigit Straka (AT) has been Managing Director of Viva con Agua Austria since the beginning of October. A native of Lower Austria, she was most recently responsible for the Communications and Special Projects department at Projekt Management Austria (pma), Austria's leading project management association. Birgit Straka completed the university course in Advertising and Sales at the WU Executive Academy and holds an MBA in Communication and Leadership from Danube University Krems. She can draw on extensive experience in the NGO sector, including at Caritas, the Red Cross and Amnesty International Austria, where she has served as a member of the Presidium since June 2017. "Lack of water access and basic sanitation are part of the biggest challenges of the 21st century," says Birgit Straka.