Digitalization on the advance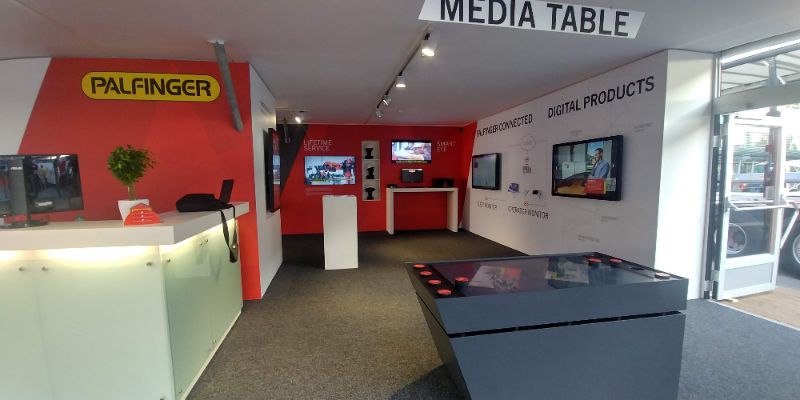 The International Motor Show (IAA) is the leading trade fair for mobility, transport and logistics and presents everything worth knowing about commercial vehicles from 20 to 27 September in Hanover. Everything in the industry is geared towards innovation – for the first time, Palfinger will be setting up its own area for digitisation, innovation and service at the IAA under the name NEXCELLENCE, where visitors can get an overview of Palfinger's digital product world and explore it interactively. Different crane models can be experienced virtually and in 3D on VR simulators, the Smart Eye connects the technician on site with the live support.
Ars Electronica Solutions was responsible for the room concept and exciting installations: On the interactive service wall, a combination of print, projection and monitors will be used to showcase Palfinger's comprehensive, lifelong service. A special highlight is the media table. In a mixture of touch screen and haptic elements in the form of pucks, customers can explore Palfinger's portfolio in an appealing way. The pucks are themed and reveal further media content when placed on the monitor.