Customized Solutions
Wall and floor projection, laser tracking, 3D animations and massive image resolutions make Deep Space a very special place.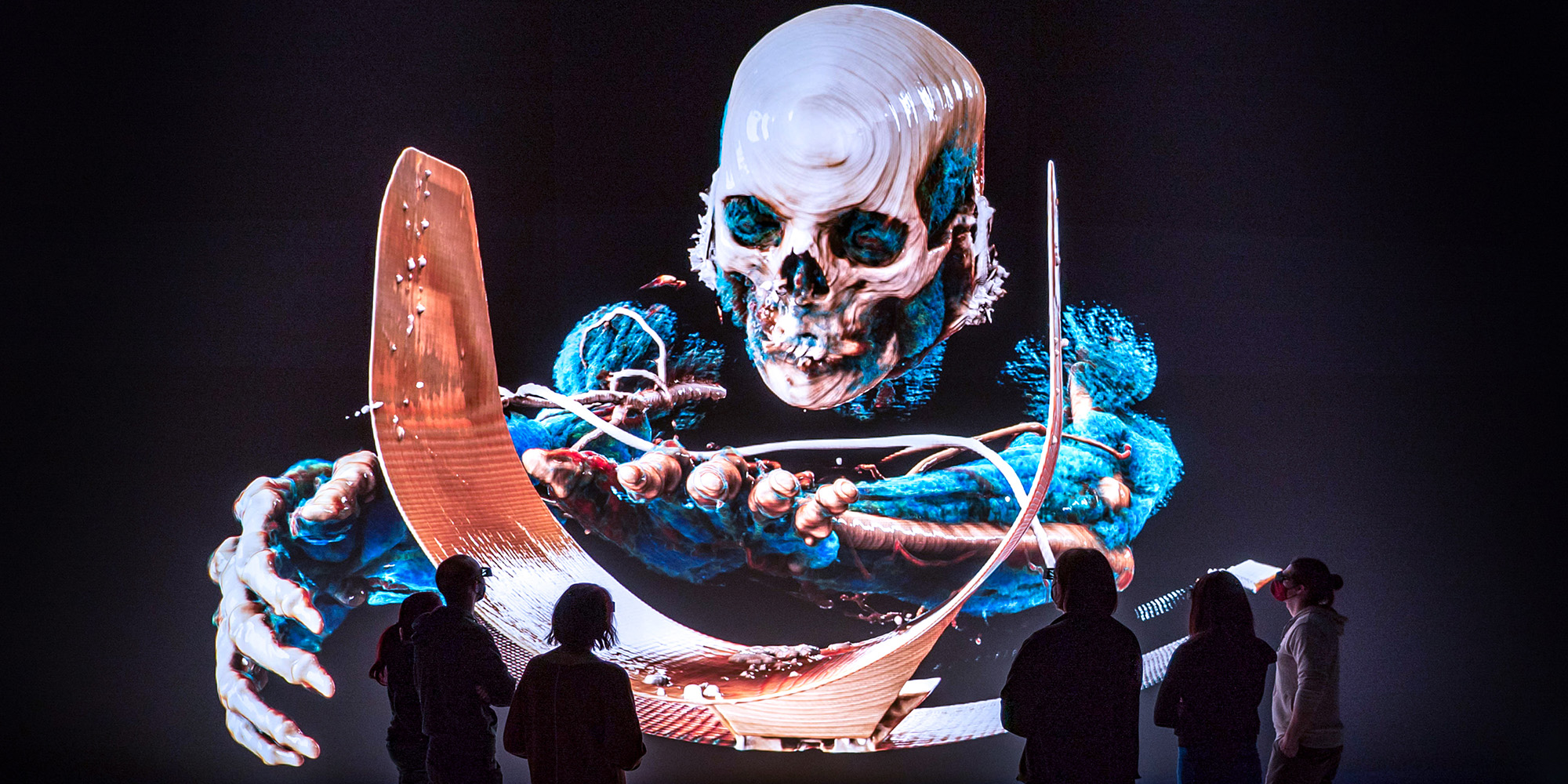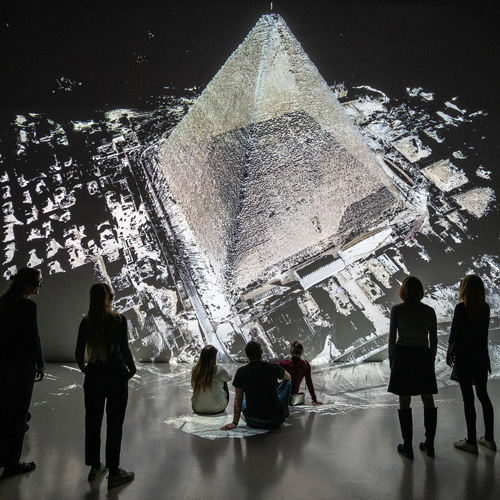 High-definition projectors produce two-dimensional or three-dimensional gigapixel images, visualizations and films—their size, clarity and brilliance and the completely new points of view they evoke surprising the audiences that behold them. The individually designed content ranges from famous historical paintings, architectural masterpieces and extraordinary natural events all the way to a journey through the galaxy.
Cubo Negro
"Cubo Negro" at the Centro de Ciencias in Culiacan, Sinaloa. Since its opening in the city of Culiacan in 1992, the Sinaloa Science Center has been one of the most important meeting places for the transmission of information, science and technology in the northern region of Mexico. With the vision of generating an immersive environment for contemporary knowledge transfer in different dimensions of emotional, sensitive and physical learning. With this in mind, Ars Electronica Solutions was commissioned to implement the "Cubo Negro" (Black Cube), a multi-dimensional, interactive presentation and experience space with wall and floor projection in 8K, based on the Ars Electronica Center's original and unique "Deep Space 8K". The successful opening followed in January 2020.
More here!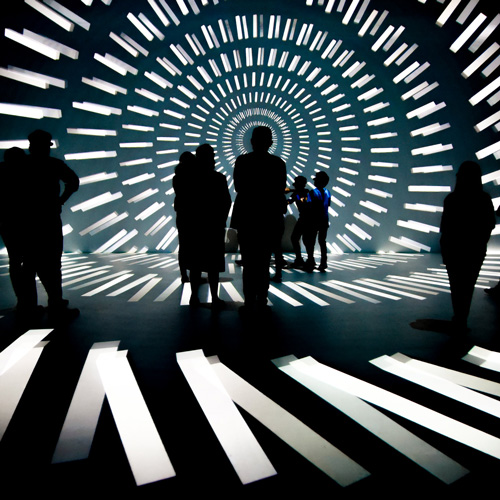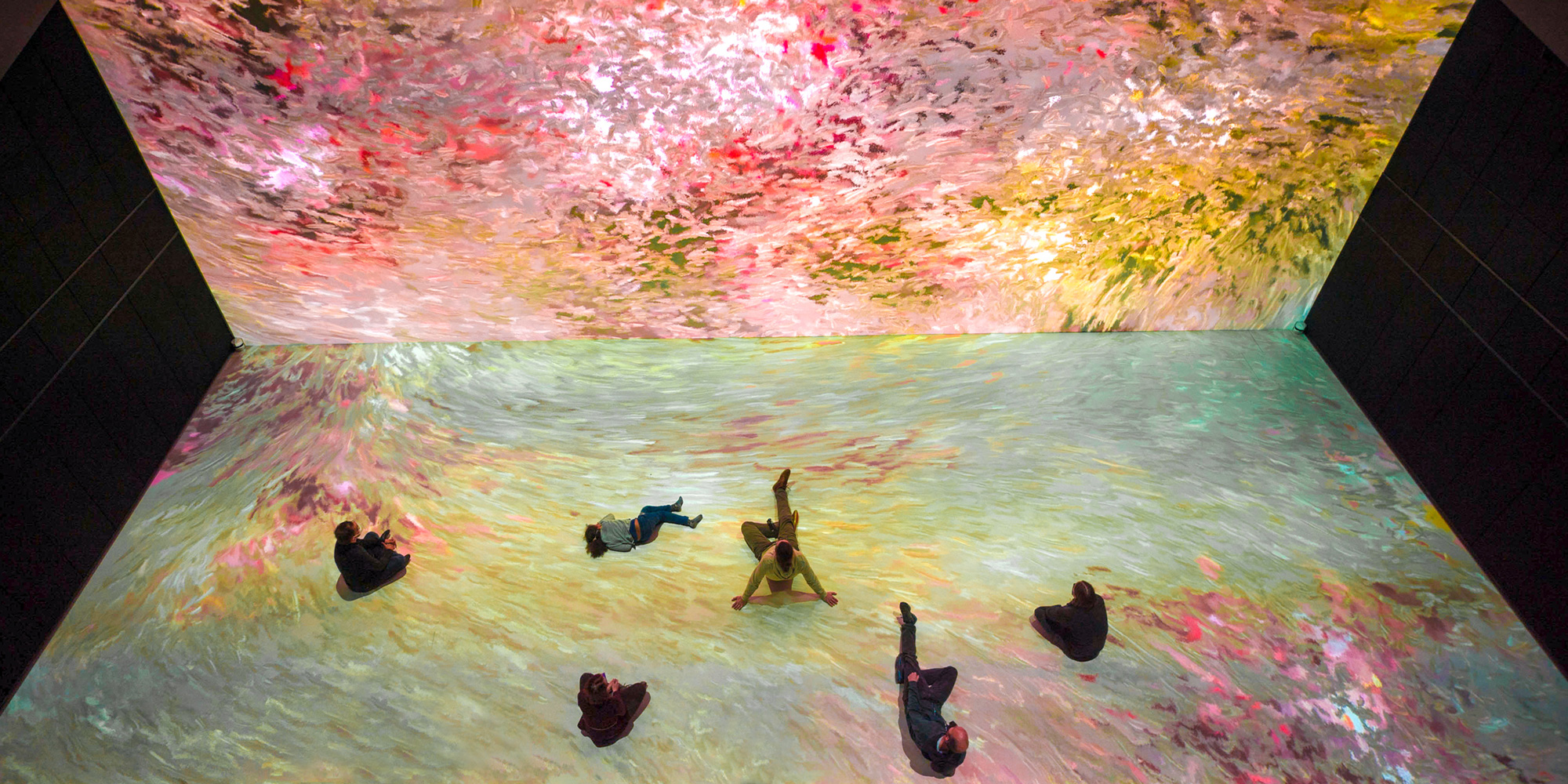 Foto Credits: Ars Electronica/Robert Bauernhansl, Centro de Ciencias de Sinaloa