Interactive Group Experience at Deep Space 8K
Bist du bereit, 30 Minuten lang deinen Herzschlag am Ärmel zu tragen?
Bist du bereit, eine unbewusste kollektive Synchronisation zu erleben und eine neue Ebene der Empathie zu entdecken?
Willst du das Unsichtbare sichtbar machen?
Deep Sync schafft eine interaktive Spielwiese für Klang und visuelle Elemente in der immersiven Umgebung des Deep Space 8K. Die Besucher*innen sind eingeladen, mit den Zusammenhängen zwischen psychologischen und physiologischen Prozessen zu experimentieren. So verbindet dieses Projekt der Ideas Expedition des Ars Electronica Futurelab menschliche biologische Signale mit technologischer und konzeptueller Innovation. Im Zentrum steht der Herzschlag jedes Menschen, der durch künstlerische Sonifikation und Visualisierung dargestellt wird. Jeder Herzschlag beeinflusst die Applikation und führt zu sichtbaren und hörbaren Veränderungen, die sich auf den kollektiven Zustand der Gruppe auswirken. Gleichzeitig beeinflusst die Umgebung jede*n Einzelne*n und verändert den jeweiligen emotionalen und physischen Zustand. Aufgrund der Komplexität der Interaktionen ist die Erfahrung für jede Besucher*innengruppe einzigartig und personalisiert. Diese interaktive Audiovisualisierung kann entweder als neugierige*r Beobachter*in der zwischenmenschlichen Dynamik oder als aktive*r Teilnehmer*in, der die Performance mitgestaltet, erlebt werden.
Neben den Vorführungen im Deep Space 8K kann jede*r im Open Futurelab der POSTCITY mit dieser neuen Interaktionstechnologie spielen.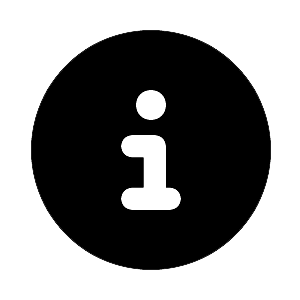 Begrenzte Kapazität, Registrierung erforderlich – zusätzlich zu einer gültigen Eintrittskarte wird eine (kostenlose) Reservierung für die jeweilige Veranstaltung im Voraus benötigt. Deep Space 8K Reservierungen müssen spätestens 15 Minuten vor Programmstart vor Ort gescannt werden.
Sprache: Englisch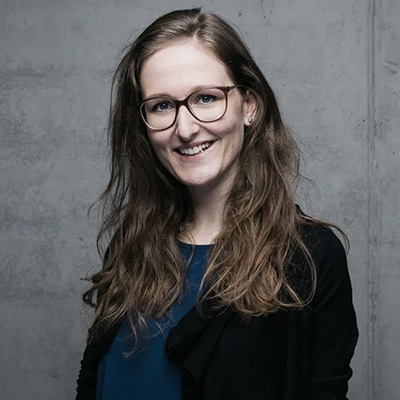 Anna Oelsch (DE/AT)
Working at the edge between science and art has always fascinated Anna. Her scientific thinking and analytical skills were mainly shaped during her studies of Technical Physics at the Johannes Kepler University Linz, whereas her artistic way to approach ideas is currently further developed at the University of Art and Industrial Design Linz studying in the teacher training program for visual arts and physics. Working for the Ars Electronica Futurelab allows her to bundle this varied skill set for project management, creative prototyping, art thinking research, mentorship for artists in residence and much more.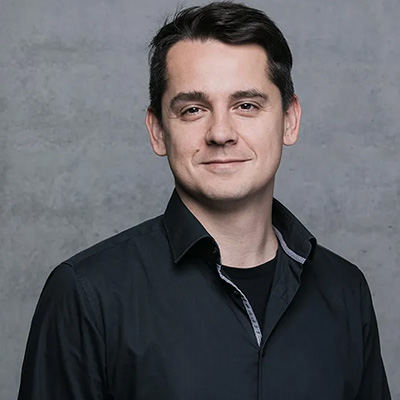 Daniel Rammer (AT)
Daniel joined the Ars Electronica Futurelab in 2018. Since then, his focus has been in the fields of swarm robotics. As a senior researcher, he is developing software solutions around the domain of swarm control systems.
Before Daniel entered the Futurelab he studied Media Technology and Design and Interactive Media. he was also working as an HCI researcher with a focus on playful applications and persuasive games. Earlier in his career, Daniel's profession was in robotics – programming industrial robots and working with computer vision systems and other technologies in the domain of the automation industries.
Besides professional activities, he is continuously working on various smaller game projects. In this scope, Daniel enjoys working in a broader range of media creation – learning new tools, processes and technologies.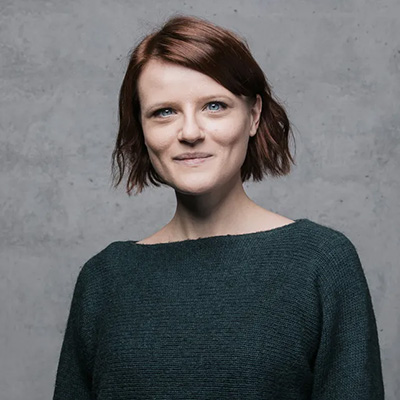 Susanne Kiesenhofer (AT)
Susanne Kiesenhofer joined Ars Electronica Futurelab in 2020 as Researcher & Artist. Working on the verge between design, art and technology has always fascinated and inspired her. Her favourite combination of these disciplines is the conception, design and development of interactive installations.
She completed her bachelor's degree in Media Technology at the University of Applied Sciences St. Pölten, and her master's degree in InterMedia at the University of Applied Sciences in Vorarlberg.
She has gained professional experience as designer and developer in Vienna, Dornbirn and Stuttgart.