Chair
Victoria Vesna (US)
Speakers
Franz Giessbl (DE)
Lucia Ronchetti (IT)
John Palmesino (IT)
Rachel Armstrong (IE)
Alistair Hudson (GB)
Charles Landry (DE/GB)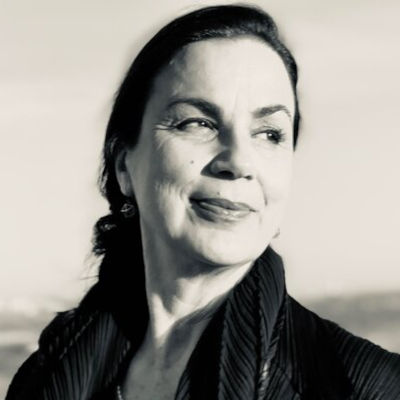 Victoria Vesna (US)
Victoria Vesna is an Artist and Professor at the UCLA Department of Design Media Arts and Director of the Art Sci center at the School of the Arts & Architecture and the California NanoSystems Institute (CNSI). At the UCLA Art Sci center, she organizes and hosts events and is busy co-curating with Anuradha Vikram Atmosphere of Sound: sonic arts in times of climate disruption for the Getty PST: Art X Science and is writing a book entitled: Vibrations Matter: Art & Science of Deep Listening (2024).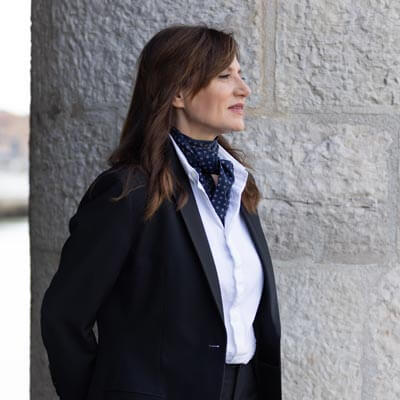 Lucia Ronchetti (IT)
Born in Rome in 1963, Lucia Ronchetti is a composer dedicated to music theater projects. In 2023, the opera Das fliegende Klassenzimmer made its debut at the Deutsche Oper am Rhein, the Staatsoper Hannover produced the chamber opera Pinocchios Abenteuer and the choral opera Chronicles of Loneliness was premiered at the the ACHT BRÜCKEN in Köln. Two new opera productions will be presented in 2024, Searching for Zenobia for the Münchener Biennale/Staatstheater Braunschweig and Der Doppelgänger for the Schwetzinger SWR Festspiele/ Staatstheater Luzern.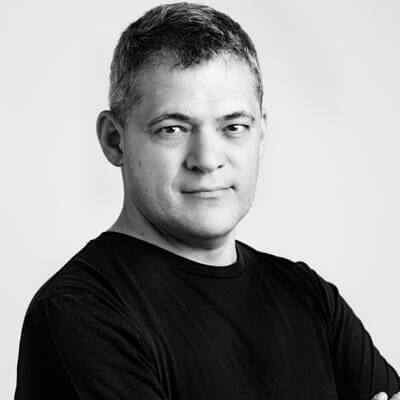 John Palmesino (IT)
John Palmesino is an architect and urbanist. Together with Ann-Sofi Rönnskog he is the founder of Territorial Agency, an independent organisation that combines contemporary architecture, science, art, advocacy and action. Recent projects include Plan the Planet, Sensible Zone, Oceans in Transformation, the Museum of Oil and Anthropocene Observatory. They are chief-curators of the Lisbon Triennale 2025. Territorial Agency are the recipients of the STARTS 21 Grand Prize of the European Commission honouring innovation in technology, industry and society stimulated by the arts.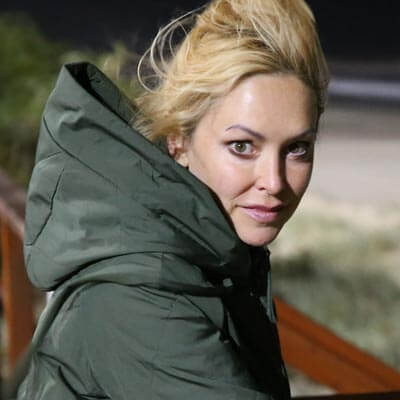 Rachel Armstrong (IE)
I am ZAP (independent) professor of Regenerative Architecture at KU Leuven and co-ordinator for the "Microbial Hydroponics" EIC Pathfinder Challenges project. I am Vice Chair of Supervisory Board of the EIT C&C and a Senior TED Fellow. I develop an approach for the design of applications for next generation sustainable, or "regenerative" architecture that exists at the intersection of design, architecture, science & ecology
Alistair Hudson (GB)
Alistair Hudson is the Scientific-Artistic Chairman of the ZKM | Center for Art and Media Karlsruhe since April 1, 2023. Hudson is a curator and museum director with broad-ranging international experience. He combines contemporary curatorial expertise with a profound knowledge of the relationship between art, technology and society. From 2018 to 2022 he served as director of two museums in Manchester: the Manchester Art Gallery and The Whitworth. The latter is the art museum of the University of Manchester, where he was also Professor of Useful Art. Alistair Hudson's concept of a »useful museum« envisions artistic and cultural institutions as centres of social responsibility and transformation.Together with the artist Tania Bruguera he heads the international network Asociación de Arte Útil.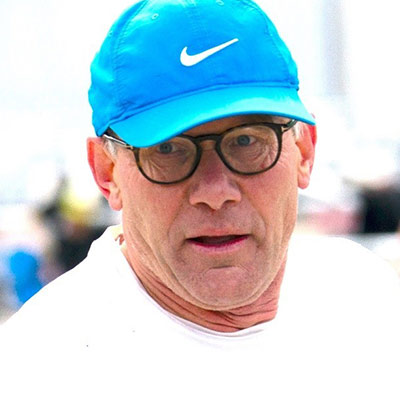 Franz Giessibl (DE)
Franz Giessibl was born in 1962 in Amerang, a small town in Bavaria, Germany. In1991, he finished his PhD work in experimental physics with Nobel Laureate and nanoscience pioneer Gerd Binnig. He then moved to Sunnyvale, California to work with Park Scientific Instruments, a manufacturer of atomic force microscopes as a director of vacuum products. In1995, he joined McKinsey&Company in Germany. While working as a management consultant, he established a laboratory in his home and invented the qPlus® sensor, an "eye" for the exploration of atoms and nanostructures that is used in hundreds of laboratories around the world today. In 2005, he obtained offers for chairs at the Universities of Bristol (UK) and Regensburg (D), establishing the Chair in Experimental Quantum Nanoscience at University of Regensburg in 2006. He is married to Birgit Giessibl, they raised two sons.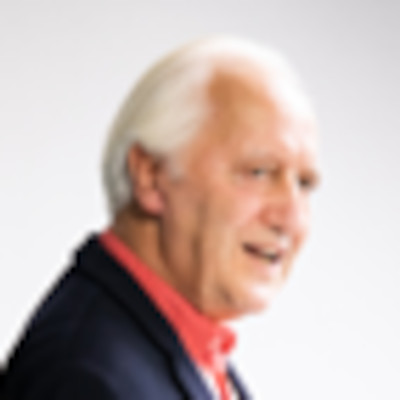 Charles Landry (DE/GB)
Charles Landry is the inventor of the Creative Bureaucracy concept and co-founder of the Festival in Berlin as well as the Creative City concept. He wrote a  a series of nine short books including The Creative Bureaucracy; Psychology & the City,; The Digitized City: Influence & Impact; Cities of Ambition. See www.charleslandry.com. Charles helps cities assess their potential afresh. He sees himself as a 'critical friend' to the cities he works with. He seeks to inspire, stimulate, challenge and facilitate. He combines a global perspective with an acute sense of what matters locally. He grounds ideas in practical projects.