Roboter werden gewöhnlich als Arbeitsmaschinen betrachtet, die Aufgaben effizient und präzise ausführen. Um emotionale Komplikationen zu vermeiden, ähnelt ihr Aussehen in der deutschen Industrie kaum dem eines Menschen. Im Gegensatz dazu werden in Asien schon seit einiger Zeit humanoide Roboter entwickelt, zum Beispiel als Pfleger*innen oder Sexpartner*innen.
Die äußere Ähnlichkeit mit dem Menschen erleichtert die Akzeptanz von Maschinen in diesen Bereichen. Wenn die Maschine jedoch einem Menschen zu ähnlich ist, beginnen wir Misstrauen zu empfinden: Was ist Mensch und was ist Maschine? Japanische Robotikforscher*innen nennen diese seltsame Ähnlichkeit das "uncanny valley". Für sein Stück arbeitete Stefan Kaegi zum ersten Mal mit einem (Theater-)Autor zusammen: Thomas Melle erklärte sich bereit, ein animatronisches Double von sich anfertigen zu lassen.
Dieser Humanoide tritt an die Stelle des Autors und wirft Fragen auf: Was bedeutet es für das Original, wenn die Kopie seinen Platz einnimmt? Lernt das Original sich selbst durch sein elektronisches Double besser kennen? Konkurrieren die Kopie und ihr Original miteinander oder helfen sie sich gegenseitig?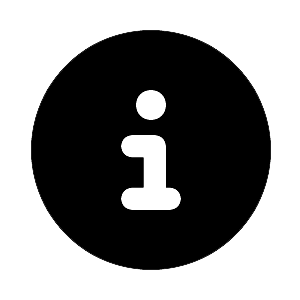 Treffpunkt: Ars Electronica Futurelab, Haupteingang (das Gebäude neben dem Ars Electronica Center, Ars-Electronica-Straße 1, die Stiegen runter)
Hinweis: Bitte melden Sie sich für diese Performance an.
Stefan Kaegi (DE)
Stefan Kaegi kreiert Dokumentartheater, Hörspiele, nomadische Konzepte und Projekte im urbanen Raum in unterschiedlichen Konstellationen, in denen oft Tiere und auch das Publikum eine zentrale Rolle spielen. Gemeinsam mit Helgard Haug und Daniel Wetzel arbeitet Kaegi unter dem Label Rimini Protokoll, das auf der Biennale Venedig 2011 mit dem Silbernen Löwen für Theater ausgezeichnet wurde.
Rimini Protokoll
In den letzten Jahren hat Rimini Protokoll unter andem die Tetralogie State 1-4 zu den Phänomenen der Postdemokratie, die Simulation einer Weltklimakonferenz im Hamburger Schauspielhaus, die Qualleninstallation win<>win und den Stadtspaziergang Utopolis beim Manchester Festival inszeniert.
Concept, Text and Direction: Stefan Kaegi
Text / Body / Voice: Thomas Melle
Equipment: Evi Bauer
Animatronic: Chiscreatures Filmeffects GmbH
Manufacturing and Art Finish of the silicone head / coloration and hair: Tommy Opatz
(2023) Manufacturing and Art Finishing of the silicone head and coloring: Ina Chochol;
Hair punching: Susanna Lang;
Mounting-systems and rework animatronics: Jörg Steegmüller/Steegmüller Skulpturen
Dramaturgy: Martin Valdés-Staube
Video Design: Mikko Gaestel
Musik: Nicolas Neecke
Production management Rimini Protokoll / Touring: Monica Ferrari
Light Design / Touring: Robert Läßig
Sound- and Video Design / Touring: Jaromir Zezula
This play from Rimini Protokoll has originally been produced by the Münchner Kammerspiele, in coproduction with Berliner Festspiele – Immersion, donaufestival (Krems), Feodor Elutine (Moscow), FOG Triennale Milano Performing Arts (Milano), Temporada Alta - Festival de Tador de Catalunya (Girona), SPRING Utrecht 
Performing rights: Rowohlt Theater Verlag, Reinbek bei Hamburg
The project is presented in collaboration with the Johannes Kepler University (JKU) and the Circus of Knowledge.