Das Festival Ars Electronica verbindet Kunst, Technologie und Gesellschaft. Seit 43 Jahren fördert es die Schaffung von Kunst für die Gesellschaft mit Hilfe von Technologie. Die Installation Ars for Nons dekonstruiert diese Gleichung: Sie schafft Kunst für Technologie, die im Grunde schon Teil der Gesellschaft ist. Kunst wird nicht von nicht-menschlicher Technologie für Menschen gemacht, sondern mit Technologie für Nicht-Menschen. Sie fragt, warum und wie man Kunst für andere als menschliche Wesen schafft. Ars for Nons schafft einen Raum für Nichtmenschen, "Nons", um in "Ars", ein interaktives Kunstwerk, einzutauchen. Die Installation ist für die Gruppe von Nons konzipiert, die am wahrscheinlichsten beim Ars Electronica Festival anwesend sein wird: Smartphones. Jedes Telefon bewohnt seinen eigenen White Cube, um eine Kunstinstallation aus Klang, Vibration und Bildern wahrzunehmen und zu ihr beizutragen. In der Zwischenzeit wartet der begleitende Mensch. Letztlich erweitert die Installation die menschliche Perspektive, dekonstruiert und überdenkt unsere Beziehung zur Kunst.
Biographies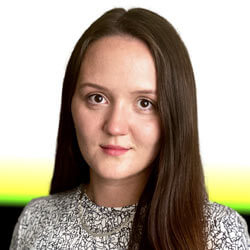 Denisa Pubalova is an interdisciplinary artist, conceptualizing processes beyond human experience with generative art.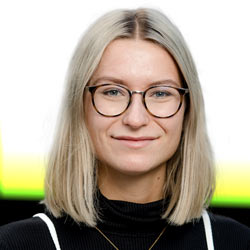 Julia Wurm is an aspiring sociologist focusing on the intersection of global inequality studies and feminist theories.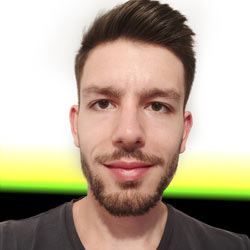 Michael Artner is a computer scientist researching Quantum Computing and how to explain its otherworldly concepts.
Artist-researcher Lea Luka Sikau works at the intersection of music, media art, and performance, pursuing a PhD at Cambridge University.