Selfies, Memes, Tweets – sie alle leben in der "Cloud" (dt. Wolke), einer undurchsichtigen Metapher unserer Zeit. Wo sind diese "Clouds"? Welche Fußabdrücke hinterlassen sie auf dem Boden? Wie können wir ihre Materialität und Geografien sichtbar machen? The Fallen Clouds ist eine spekulative, forschungsbasierte Installation, die sich mit den sozio-ökologischen Resonanzen digitaler Infrastrukturen in Chile beschäftigt, um den großen Mythos des Cloud Computing zu brechen. Das Narrativ folgt einer digitalen Cloud auf der Suche nach ihrem Körper und ihrem Ursprung, die sich von Unterseekabeln im Pazifik, über Rechenzentren in Santiago, bis hin zur Lithiumgewinnung in der Atacama-Wüste erstreckt. Auf ihrer Reise verstrickt sie sich mit menschlichen und übermenschlichen Wesen, mit Mythen der Vergangenheit, Gegenwart und Zukunft. Diese Erkundung nimmt die Form einer atmosphärischen Installation an, die aus schwebenden Klangskulpturen und einer Filmprojektion besteht, um eine immersive Erfahrung zu schaffen, die ein Portal zu einer tiefen Zeitlichkeit öffnet, in der die Sanierung der Zukunft in der Vergangenheit liegt.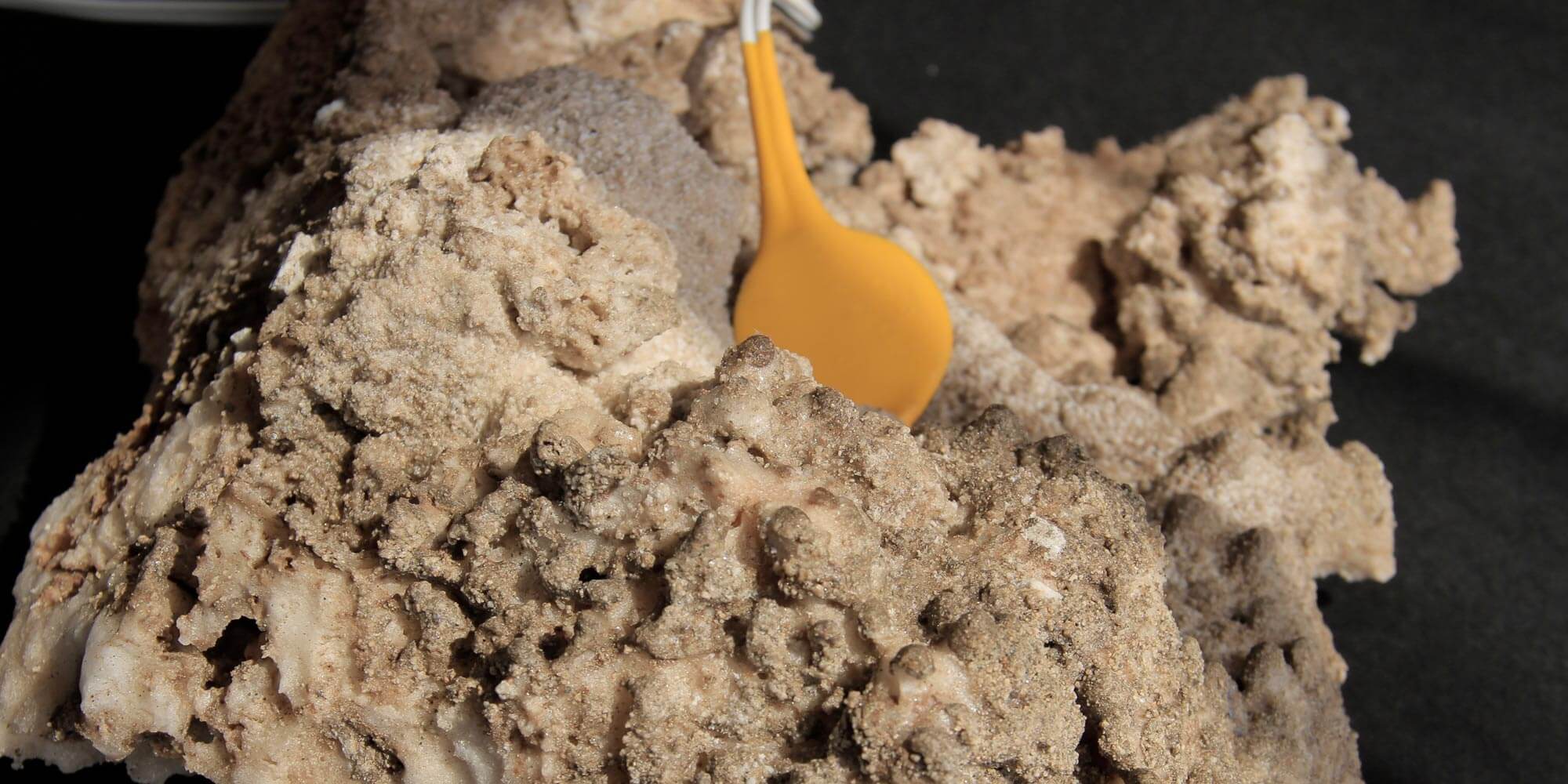 Biography
Josefina is a researcher and media artist exploring digital infrastructures and their socioenvironmental resonances. She holds an MSc in Comparative Media Studies from MIT. Daniela is a film producer and director of documentary films and XR media. Nicole is a sonic artist exploring more-than-human performativity. Francisca is a director of photography with a specialty in 16 mm film. Poli Mujica is a transdisciplinary artist, teacher, and cultural mediator.
Credits
Produced by Mimbre Films. Partially funded by CreaTures – Creative Practices for Transformational Futures
The participation is the result of a collaboration between Ars Electronica and the Ministerío de las Culturas, las Artes y el Patrimonio and the Ministerío de Relaciones Exteriores | Gobierno de Chile.