Der letzte Ausweg für die Menschheit war Planet B. Die ersten Bäume wurden gepflanzt: Wasser ist immer noch knapp. Zur Gewinnung von Rohstoffen werden die notwendigen Reaktionsprozesse in Blasensäulen durchgeführt. Anstelle der alten Stahlwelt auf der Erde gelang es, die Produktion in die Natur zu integrieren und eine Ruhezone mit einer außergewöhnlichen Geräuschkulisse ähnlich einer Unterwasserwelt zu erzeugen. Die sich ändernden Randbedingungen, zum Beispiel die Verfügbarkeit von Sonnenlicht, erfordern eine Flexibilisierung der Anlagen durch adaptive Geometrien. Darüber hinaus spielt die Veränderung von Übertragungswegen eine wichtige Rolle. Neue Übertragungswege führen oft zu Verzögerungen in der Signalverarbeitung, auch bei der Musikübertragung. Tauchen Sie in die Zukunft ein und spielen Sie!
Biographies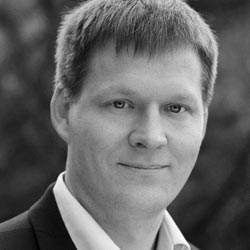 Mark Hlawitschka is head of the Institute of Process Engineering since October 2020. His research focuses on sustainable process engineering, multiphase flows, computational fluid dynamics, micro reactors towards measurement techniques.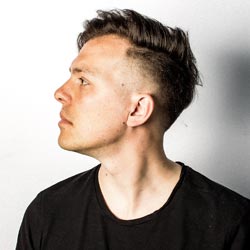 Moritz Simon Geist is an artist. His projects range from electronic music performances to robotic sound installations. His background is both as a classical musician and a robotics engineer, with advanced expertise in 3D Printing.
Credits
We thank the state of Upper Austria for the financial support (LIT Call ARS Electronica Lit-ARS-2022-001).