The last escape for mankind was Planet B. The first trees were planted: water is still scarce. To generate raw materials, necessary reaction processes are carried out in bubble columns. Instead of the old steel world on Earth, it was possible to integrate production into nature and generate a resting zone with an extraordinary soundscape similar to an underwater world. The changing boundary conditions, for example the availability of sunlight, require a flexibilization of the facilities by means of adaptive geometries. In addition, the change of transmission paths plays an important role. New transmission paths often lead to delays in signal processing, for musical transmission as well. Dive into the future and play!
Biographies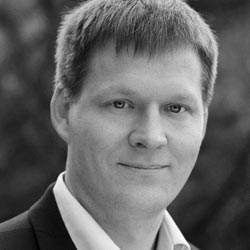 Mark Hlawitschka is head of the Institute of Process Engineering since October 2020. His research focuses on sustainable process engineering, multiphase flows, computational fluid dynamics, micro reactors towards measurement techniques.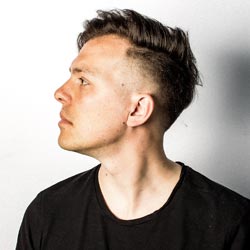 Moritz Simon Geist is an artist. His projects range from electronic music performances to robotic sound installations. His background is both as a classical musician and a robotics engineer, with advanced expertise in 3D Printing.
Credits
We thank the state of Upper Austria for the financial support (LIT Call ARS Electronica Lit-ARS-2022-001).