Panel Discussion
Immaterial Future (IF) Association presents a public discussion of an investment trend that increasingly draws attention: impact investment in the creative economy.
IF Association as a non-profit strives for a world where culture is more financially independent and people can equally access it to enrich their lives. In order to achieve that, we need to change the perception of the cultural field as a sphere that relies solely on public funds. We see this shift already happening and now invite selected professionals to discuss venture and impact investments in culture as a distinct asset class.
Moderation: Ivan Krastev (BG)
Speakers: Boris Marte (AT), Francesca Bria (IT), Francesca Thyssen-Bornemisza (NL)
Biography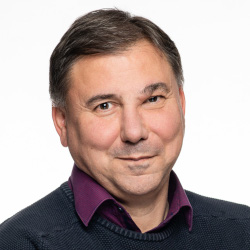 Ivan Krastev (BG): Chairman of the Centre for Liberal Strategies and permanent fellow at the Institute for Human Sciences, IWM Vienna. Founding board member of the European Council on Foreign Relations, a member of the Board of Trustees of The International Crisis Group and member of the Board of Directors of GLOBSEC. He was a contributing opinion writer for the New York Times (2015-2021) and is currently a Financial Times contributing editor. Author of "Is it Tomorrow, Yet? How the Pandemic Changes Europe" (2020).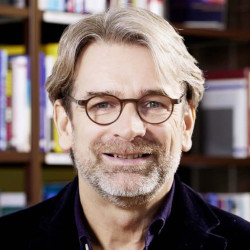 Boris Marte (AT): CEO of ERSTE Foundation. He was Head of Erste HUB, the innovation centre of Erste Group from 2012 until 2021. In that role he had been responsible for the development of numerous innovation projects of Erste Group, such as the banking platform George, the Erste Financial Life Park (FLiP) and Erste Group's #glaubandich identity communication. He returned to the Managing Board of ERSTE Foundation in 2016, which he had previously been a member of between 2008 and 2012.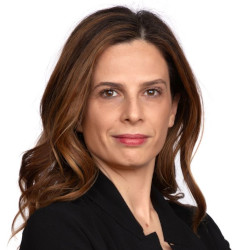 Francesca Bria (IT): Digital and Innovation Policy Expert. Francesca Bria is the President of the Italian National Innovation Fund and a Board Member of the Italian public broadcast company RAI. She is Honorary Professor in the Institute for Innovation and Public Purpose at UCL in London and she is part of the High-level Roundtable for the New European Bauhaus set up by the EC President Ursula von der Leyen. Former Chief Digital Technology and Innovation Officer for the City of Barcelona in Spain.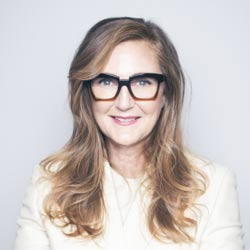 Francesca Thyssen-Bornemisza (NL): Founder and Chair of Thyssen-Bornemisza Art Contemporary (TBA21), Francesca Thyssen-Bornemisza is an advocate for social and environmental justice, philanthropist and patron of the arts, supporting the production and creation of new work that fuels engagement with the most pressing issues of our times. TBA21 stewards the unparalleled TBA21 Collection with more than 200 commissions, and the foundation's outreach with exhibitions, fellowships, residencies, educational and public programming, and policy interventions. All activity of the foundation is fundamentally driven by artists and the belief in art and culture as a carrier of social and environmental transformation and change. With the initiative #MuseumForUkraine Francesca also united over 100 museum and art professionals to support Ukraine since the onset of the war, taking from the experience she gained from her father and his work in cultural diplomacy in the 1980's in the Soviet Union.