The title of the Ars Electronica Festival 2022 allows for many interpretations of alternative forms of living together and shaping the world. There are positive approaches to the development of a "Planet B", but also questionable ones.
Political education is challenged to deal with parallel world constructions in order to counteract a destabilization of our democratic society. This year's symposium would like to contribute to this. Please note that only the film screening Brigitta's Friends and the accompanying discussion panel will be held in English!
Program
10:15-10:30
Welcome
Helmut Woisetschläger (Vizepräsident der AK OÖ)
Gerfried Stocker (ARS Electronica)
Katharina Soukup-Altrichter (Pädagogische Hochschule OÖ)
Josef Oberneder (PH OÖ)
10:30-11:40
Film presentation: Brigitta's Friends (in English, OmU)
About life in parallel worlds using the example of Israel and Palestine.
11:45-12:45
Panel discussion about the film (in English*)
Speakers:

Christian Kogler (director)
Evanna Ratner (Gordon Academic College Haifa)
Susanne Glass (ARD Israel correspondent)
Samah Salaime (social worker, community activist, feminist)

Moderation: Niels de Jong (Pädagogische Hochschule OÖ)
*The panel discussion will take place in English and will be summarized in German by the moderator at regular intervals.

12:45-13:30
Break
13:30-14:15
Keynote: Conspiracy Theories
Ulrike Schiesser (Psychotherapist, Federal Office for Sectarian Issues)
14:30-15:40
Workshops
with different focal points for practice
15:40-16:10
Film presentation "Eskapismus" and panel
with the team of JOLO Films

Every year a group of young people deals with the theme of the symposium. It is a commissioned project, which the young people implement during the summer vacations.

16:15-16:45
Keynote: Virtual parallel worlds: Fascination & Relaxation or Escape & Addiction?
Peter Eberle (Institute Addiction Prevention/pro mente OÖ)
16:45-17:00
Feedback on the symposium and conclusion
Please, register for this event on www.ph-ooe.at
Credits: Birgitta's Friends, Christian Kogler 2022
Biographies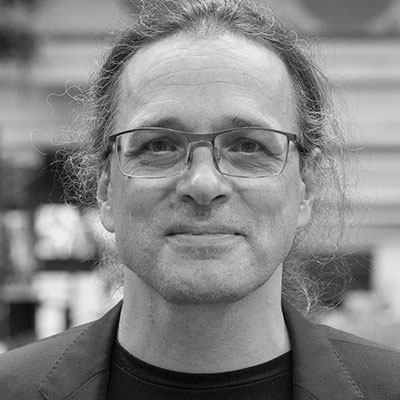 Gerfried Stocker (AT) is a media artist and an engineer for communication technology and has been artistic director and co-CEO of Ars Electronica since 1995. In 1995/96 he developed the exhibition strategies of the Ars Electronica Center with a small team of artists and technicians and was responsible for the setup and establishment of Ars Electronica's own R & D facility, the Ars Electronica Futurelab. He has overseen the development of the program for international Ars Electronica exhibitions since 2004, the planning and the revamping of the contents for the Ars Electronica Center, which was enlarged in 2009, since 2005; the expansion of the Ars Electronica Festival since 2015; and the extensive overhaul of Ars Electronica Center's contents and interior design in 2019. Stocker is a consultant for numerous companies and institutions in the field of creativity and innovation management and is active as a guest lecturer at international conferences and universities. In 2019 he was awarded an honorary doctorate from Aalto University, Finland.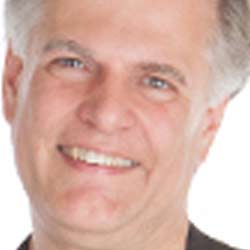 Niels de Jong (AT) was born in the Netherlands to a Dutch father and a German mother. As a young man, he moved to the USA, where after completing his studies, he lived and worked for over twenty years. In 2010, he moved to Austria, where he now lectures at the PH OÖ and works in the International Institute. His specialty is TESOL (Teaching English to Speakers of Other Languages), which focuses on the linguistic and cultural integration of non-native English speakers into the English-speaking realm.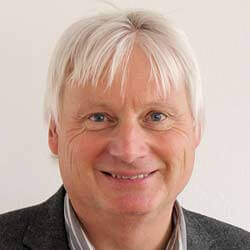 Mag. Peter Eberle (AT): Psychologist, heads the area of school, family – elementary educational institutions at the Institute for Addiction Prevention of promente OÖ, as well as the project "Prevention of Problematic Media Consumption".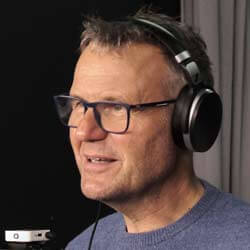 Christian Kogler (AT) sees himself as a "storyteller" and addresses current issues in his books and films, usually on a very personal level. He has been working in the field of media education at the University of Education for many years. He is currently working on a new feature-length film that deals with human (and animal) strategies for coping with the fact that nothing in life is a one hundred percent certain.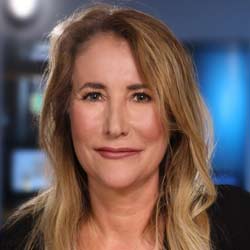 Dr. Susanne Glass (DE) is head of the editorial department for foreign affairs and political background at Bayerischer Rundfunk in Munich. Previously, she was an ARD foreign correspondent for a total of 23 years, often reporting from wars and crisis areas. From January 2016 to December 2021, for example, she headed the ARD Middle East studio for Israel and the Palestinian territories as chief correspondent.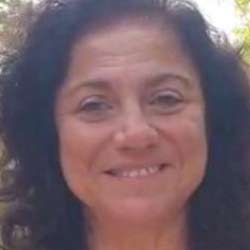 Evanna Ratner (PS): Head of film and media studies, The Arts Department at the Ministry of Education in Israel. Department of Media Studies and Media Literacy at the Gordon College of Education, in Haifa. Involved in teaching and research in teacher preparation and media literacy, Expert in "Dialogue through Media", Peace Education and teaching and learning studies. Involved in Erasmus+ since 2016. Coordinating international courses and part of the civic centers and student activities in Gordon College, Leading multicultural and mutual life in Israel.
Samah Salaime (IL) is researcher and activist in gender education in The Palestinian society, in social entrepreneurship and in majority-minority relationships. She established and directed Na'am AWC "Arab Women in the Center" a nonprofit organization that aims to promote the status of women in Ramla, Lod and Jaffa and to combat violence against them, including the Gender based crimes against Arab women, AWC operate the women right center for Arab and Jewish women in mixed cities in Israel.
Ulrike Schiesser (AT) is a psychologist, psychotherapist and staff member of the Federal Agency for Sectarian Issues since 2009. Main areas of work: Abuse of spirituality and religion, problematic group dynamics and appropriating systems, conflicts in the field of worldviews, esotericism and conspiracy theories. In 2021, Springer-Verlag published the book "Fakt und Vorurteil: Kommunikation mit Esoterikern, Fanatikern und Verschwörunggläubigen." (Fact and Prejudice: Communication with Esoterics, Fanatics and Conspiracy Believers), written with her co-author Holm Hümmler.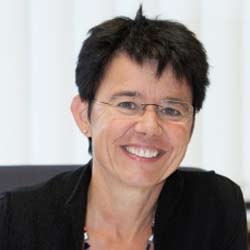 Katharina Soukup-Altrichter (AT)
JOLO Films – Maximilian Auer (AT), Lorena Baumgartner (AT), Lorenz Schrödl (AT), Nikolaus Steiner (AT), Elisabeth Vavra (AT), Kunchen Yu (CN): An occasional escape from everyday reality into digital worlds can be very relaxing. But when escape becomes escape and recreation becomes addiction, then it can become dangerous. Jolo Film's latest short film (working title: Project Escapism) addresses exactly this complex of themes. First he shows the bitter truths of crisis-ridden everyday reality and then offers the acting characters an escape into various parallel worlds (not only digital) as a glorious alternative. Later, howeve this message turns drastically. In rich contrast, itdemonstrates that parallel worlds are also far from being as glorious as they seem and that not all is lost in everyday reality either. The characters are forced to choose between reality and the parallel world. Despair grows and friendships tear apart. The whole drama finally culminates in an emotional dialogue in which various young people will question our social life. The film is able to answer some essential questions but not without raising new ones…