Talk with Q&A
Moderator: José Luis de Vicente (ES)
With Holly+, artist Holly Herndon together with Mathew Dryhurst, have created her digital twin. The project is a series of instruments and tools that allows users to experiment with Herndon's voice, as a solo voice or as choral vocals. It is a remarkable departure from the music industry standard. Decentralized and collective access regarding copyright as well as constructed identities are addressed through Holly+. In this spotlight, and in the interview with José Luis de Vicente, they offer insights into their creative processes and views on "identity play."
Biographies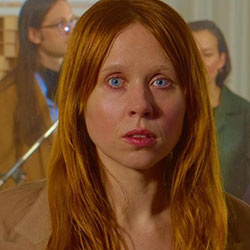 Holly Herndon (UM) is an American multidisciplinary artist based in Berlin. In her work, she develops new technologies to experiment with her voice and its image, supported by critical research in artificial intelligence and decentralized infrastructure. Most recently, she has developed an instrument that allows anyone* to sing with her voice, transferred the management of her digital voice to Holly+DAO, and released the portrait series "Classified," created from publicly available AI datasets about her likeness. Her influential music albums PROTO (4AD) and Platform (4AD) have toured worldwide, most recently with a chorus of human voices and artificial intelligence voices. She received her PhD in composition from Stanford University and has collaborated with the Center for Computer Research in Music and Acoustics (CCRMA). She makes her research process public through the Interdependence podcast.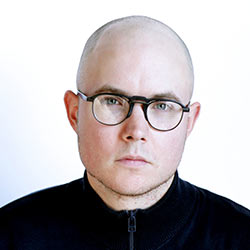 Mathew Dryhurst (US) is an artist and researcher based in Berlin Germany. His research focuses on technical and ethical protocols. He makes music and creates art with Holly Herndon, and their albums Proto and Platform (4AD) have provoked international critical acclaim. He teaches at NYU's Clive Davis Institute of Recorded Music, Strelka Institute and European Graduate School. He previously served as Director of Programming at Gray Area in San Francisco.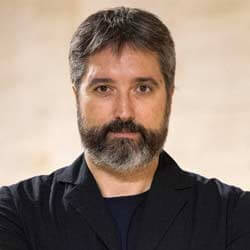 José Luis de Vicente (ES) is a curator and cultural researcher. He researches the current and future impact of social and technological innovation through artifacts, devices and narratives that explore emerging social and political scenarios. His projects are strongly anti disciplinarian, creating contexts of collaboration and dialogue between artists, designers, architects, technologists, scientists, activists, and communities. He is the head curator of Sónar +D, the art program of the acclaimed Sónar Festival of Barcelona. He was cofounder and codirector of MODEL, Barcelona's festival of Architectures, and Tentacular, a festival of Critical Technologies and Digital Adventures in Matadero (Madrid). He is a member of the programming team of Llum BCN, the light festival of Barcelona. He has curated multiple exhibitions, such as "Big Bang Data" and "After the End of the World" (CCCB Barcelona), "Radical Curiosity: In the Orbit of Buckminster Fuller" (Esspacio Fundación Telefónica Madrid, ArtScience Museum Singapore), "Atmospheric Memory" (Manchester International Festival) and the permanent installation Mirador torre Glòries in Barcelona. He teaches at the Institute of Advanced Architecture of Catalunya (IaaC).
S+T+ARTS Day is supported by the European Project Repairing the Present which has received funding from the European Commission's Directorate-General for Communications Networks, Content and Technology under grant agreement LC01641664.