WE GUIDE YOU is a comprehensive program of tours that bring visitors closer to the exhibitions and projects of Ars Electronica Festival 2022. Join us on one of our daily "Spotlight Tours" in KEPLER'S GARDENS or meet artists, curators and partners for more in-depth explorations of various themes of this year's edition. For those who would like to see more of what the festival has to offer beyond KEPLER'S GARDENS, there is an additional selection of tours you can book in other venues, such as Lentos Museum or Ars Electronica Center.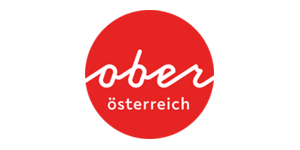 The 2022 WE GUIDE YOU program is supported by Oberösterreich Tourismus.
Information and Tickets
Due to the limited number of participants (max. 15 people/tour) it is recommended to book your WE GUIDE YOU ticket in advance via Kupf. Online ticket purchase is possible until the evening before the respective event. Depending on availability, you can also book tickets at the INFO DESK in KEPLER'S GARDENS. The meeting point for all guided tours in KEPLER'S GARDENS is at the WE GUIDE YOU MEETING POINT next to the INFO DESK. Please be there 15 minutes before the tour begins. For further questions regarding your visit please send us an E-Mail: tickets@arselectronica.art
Tours
Full price
Reduced price in combination
with KEPLER'S GARDENS Ticket
Reduced price in combination
with FESTIVALPASS(+) or ONE-DAY-PASS 
Spotlight / Expert Journeys in KEPLER'S GARDENS

A parallel (r)evolution — Digital Art in Latin America Journey
in Lentos Kunstmuseum
€ 9
€ 5
€ 3
Interface Cultures Journey
LIT Art & Science Journey
International Campus Journey
Baumkronengespräche
Eintritt frei. Voranmeldung erforderlich
Highlight Journey &
Welcome to Planet B Journey
im Ars Electronica Center
€ 4
Futurelab Journey
Free entrance, no registration required.