Unique interactive exhibition in Frascati
Particularly noteworthy among our recent projects is the (Φ) Experience, an interactive exhibition created for the European Space Agency's facility in Frascati, Italy. The (Φ) Experience presents ESA's mission and its vision in a way that is understandable by the general public. Four installations feature a variety of scenarios elaborating on satellites, Earth science data, research and earth observation.
Not only was Ars Electronica Solutions part of this project from its very inception; we also played a key role in the execution of the sound & light concept that makes this exhibition such a special experience. Rupert Huber's sound design purposely gives each room has its own tonality. Plus, if multiple groups are touring the space at the same time, these sounds harmonize with each other to produce an extraordinary soundscape.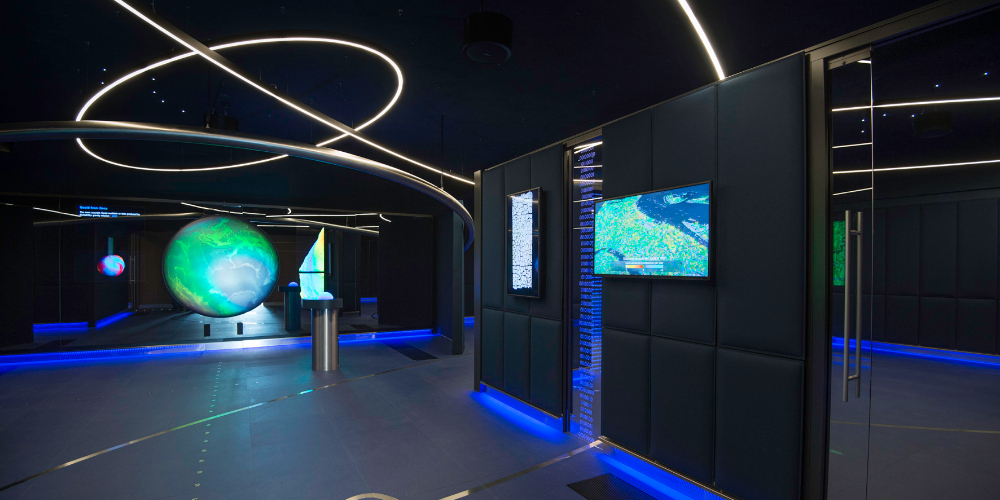 A highlight of this dramatic exhibit is the Half-Dome Globe, a projection that is impressive in both its content and its interface.
Users operate the globe by means of a crystal ball measuring 20 centimeters in diameter that emits colored light to indicate its status. Two touch displays make it possible to navigate through the different layers explaining the dynamics on our planet. This includes time series allowing to move back and forth in time or to overlay information layers.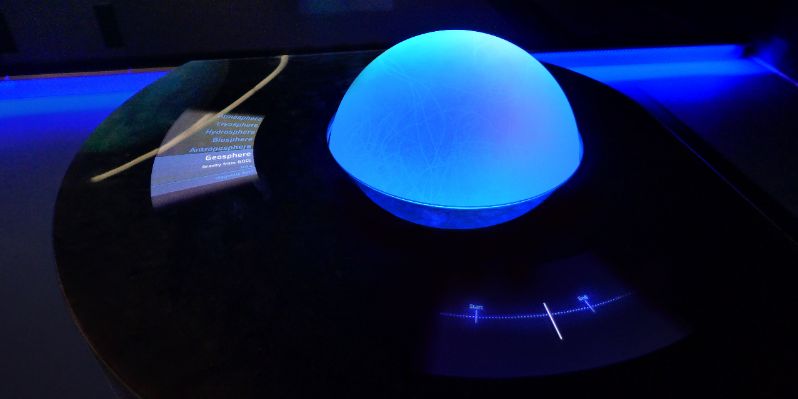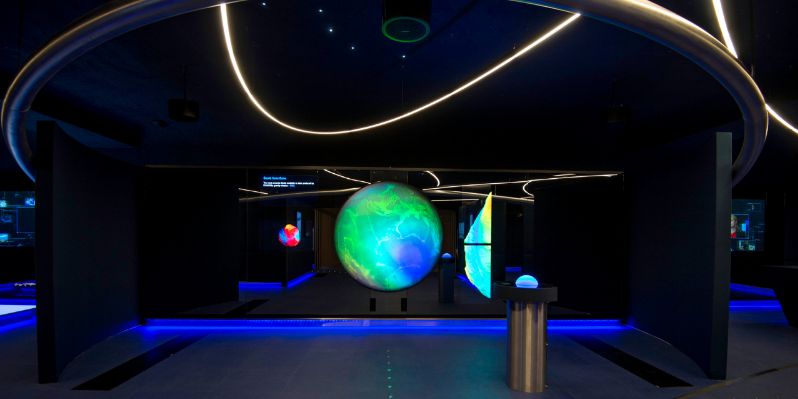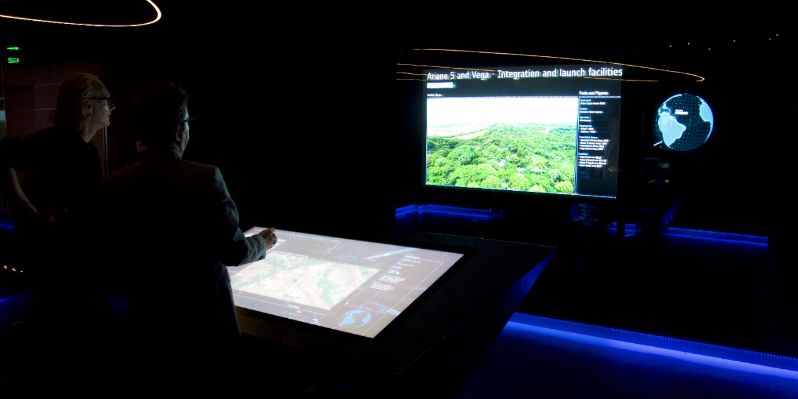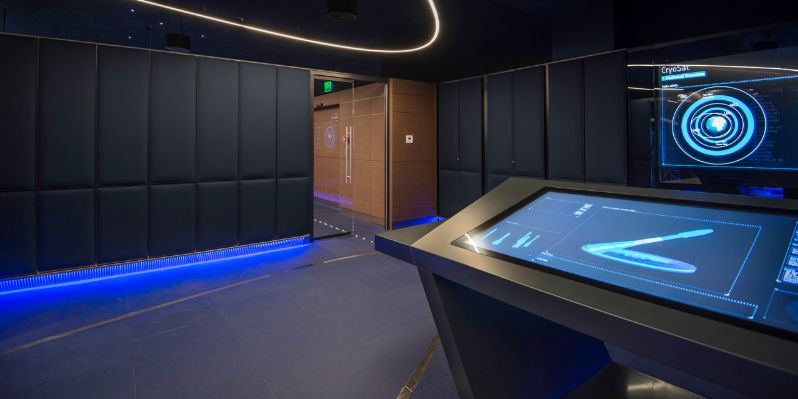 In the Control Room, visitors get a behind-the-scenes look at ESA. Space travel enthusiasts can find out about all of ESA's missions, how satellites are launched and operated and on the entire lifecycle of a satellite. A three-dimensional satellite model provides technical descriptions, innovative inventions are presented, and a complete satellite launch can be recreated.
Rounding out this installation are the Map Room, featuring various data visualizations (temperature, tectonics, radiology) on an elevation model, and the News Room, which provides accounts of the latest developments.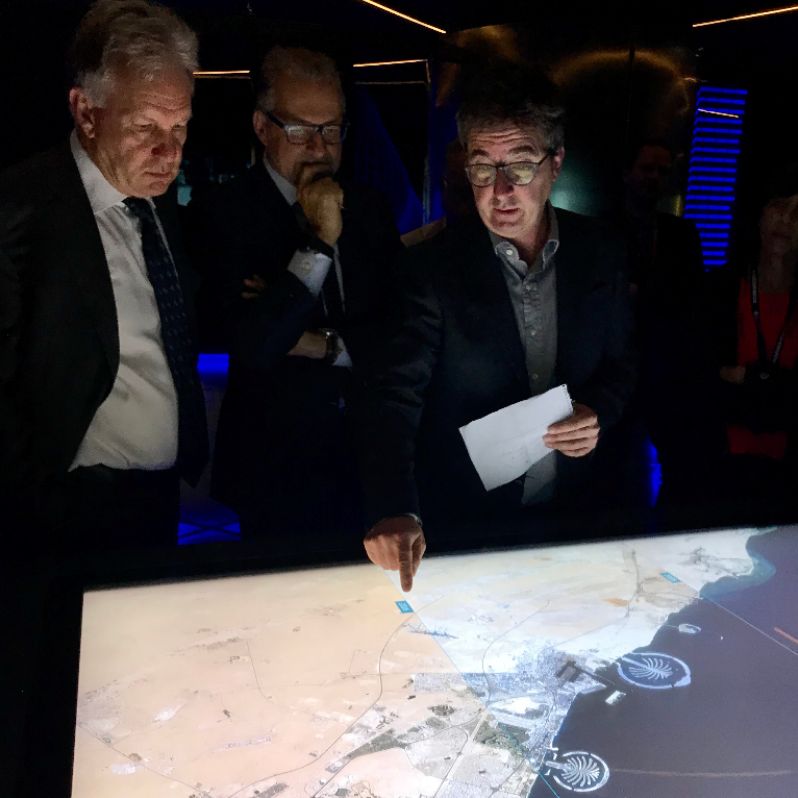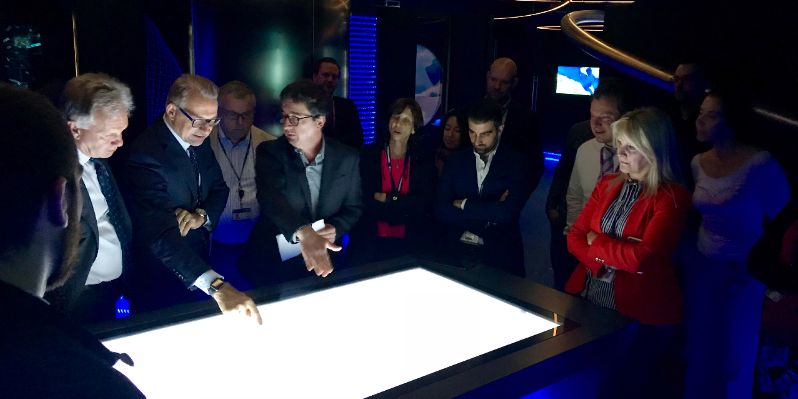 Project Credits:
ESA (ESRIN): Ralph Danner, Robert Meisner, Michele Martino, Emmanouil Lagoudakis, Maurizio della Fornace, Carsten Scheler, Aldo Damiani, Ivano Fusco
DLR: Nils Sparwasser, Thorsten Andresen, Stefan Keim
Ars Electronica Solutions: Klaus Dieterstorfer, Stefan Dorn, Harald Moser, Patrick Müller, Andreas Pramböck, Gerald Priewasser-Höller, Dominik Trichlin, Markus Wipplinger
External: Garamantis Interactive Technologies, Ton & Bild, Thomas Ecker, Tischlerei Niedermayr, Glas&Co, Rupert Huber
Foto Credits: Mario Pietravalle, Ars Electronica/Harald Moser