Leoben Municipality – Gigapixel Viewer & GeoPulse
The first two (of a planned total of four) installations in public spaces were set up at the end of September 2017 in Leoben. Now, its cityscape has been enriched with two more attractions.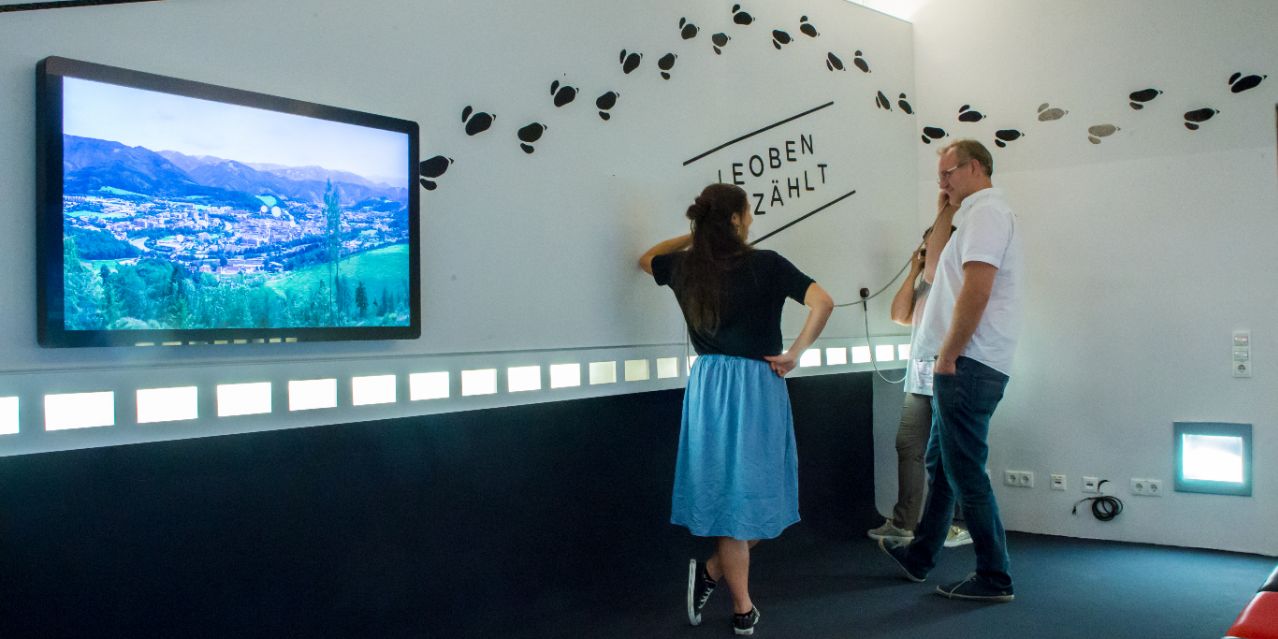 Maßenburg, a fortress built in the 13th century at the south of Leoben's old city, has been open to visitors since 2000, and its western defensive tower was outfitted with an observation platform to provide visitors with great views of the city. To enable guests to conveniently find out more about what they're experiencing, the platform's rotunda has been equipped with an interactive display permitting targeted searches throughout Leoben. Each of two gigapixel images show the city from a different perspective—one from Maßenburg; the other from a promontory facing it. The images' extremely high resolution enables users to zoom in on the tiniest details and thus see the cityscape from new points of view. Plus, key locations have been augmented with in-depth information consisting of texts, images and/or videos.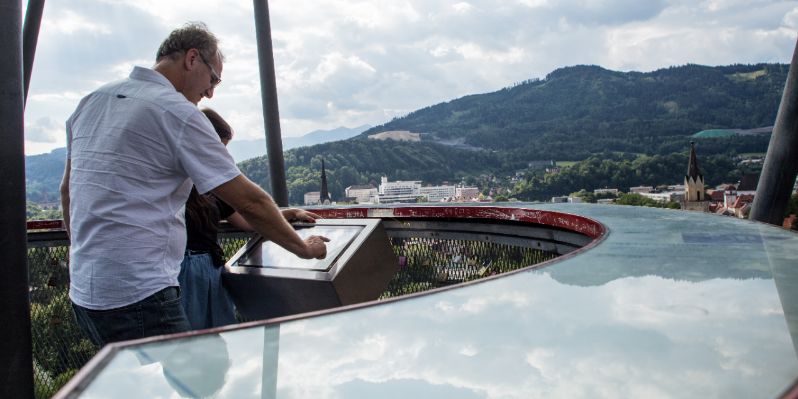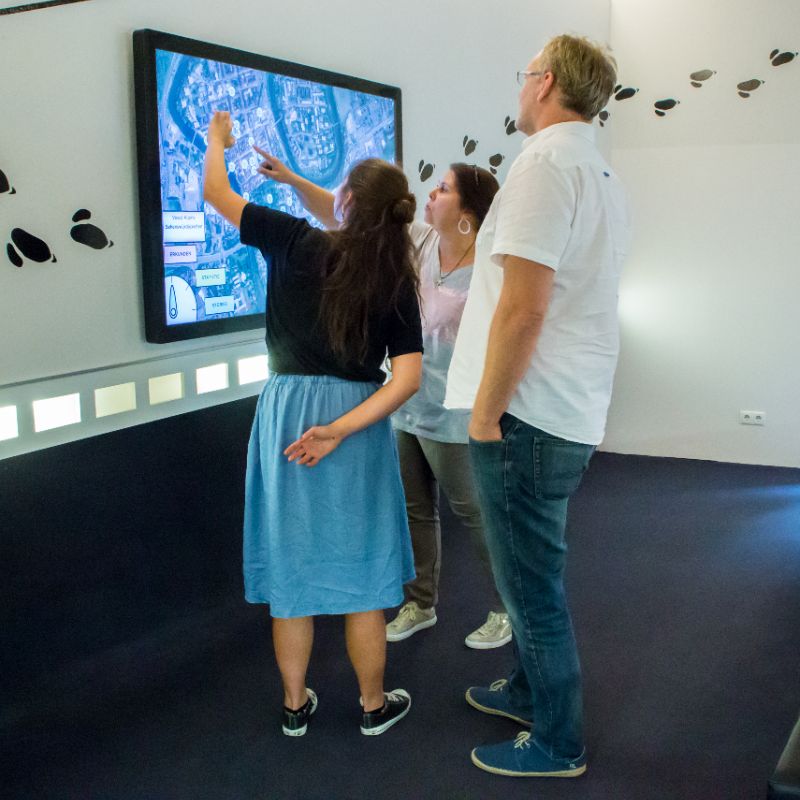 The centerpiece of this array of installations is situated in Kunsthalle Leoben—a spacious room providing an introduction to the city's history in both matter-of-fact terms and on an emotional level. Framed by ostrich footprints, the existing installations—chat bench on Stadtkai, gigapixel display atop Maßenburg—can be explored at the user's leisure, even during inclement weather. And Ars Electronica Solutions' proprietary GeoPulse technology has also been installed to furnish a comprehensive geo-referenced database delivering lots of statistical material, tourist info and historical facts about Leoben. One user option is to playfully explore the content on a map of Leoben; another is to take a virtual walking tour featuring an interesting narrative flow.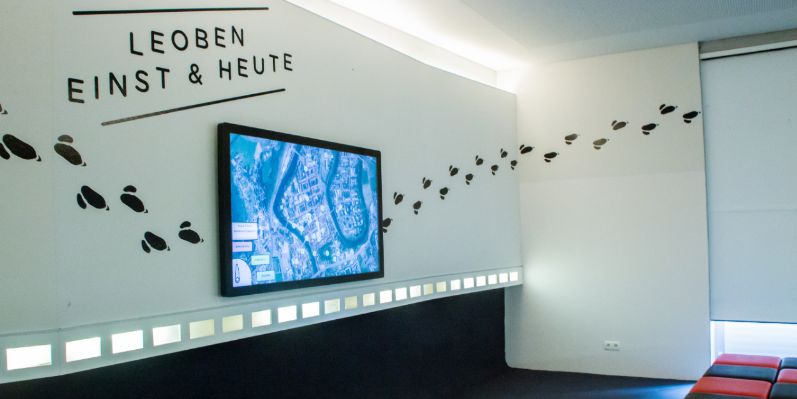 Project Credits: Ina Badics, Klaus Dieterstorfer, Stefan Dorn, Stefan Fuchs, Barbara Hinterleitner, Harald Moser, Andreas Pramböck, Markus Wipplinger
External: Norbert Artner, Felix Pöchhacker, Garamantis