Bridge 2040 is one of the winning projects of this year's Ars Electronica Futurelab's Ideas Expedition and aims to create a dialogue between two generations about the future. By connecting the young to the old, Bridge 2040 works as a quick card game for storytelling. Whether it's an everyday anecdote, a thriller or a future adventure, each player draws cards and creates within a team a story around fictional characters living in the year 2040. In the process, participants respond to trends, artworks, and questions on the individual cards they picked.
Everyday visitors of the Ars Electronica festival have the chance to get a glimpse of Bridge 2040 during our guided game session with one of the Futurelab members. However, if you want more time to play, you can always come to our Bridge 2040 table, take a look at our recorded tutorial, and enjoy a longer game with family, friends, colleagues, or new acquaintances at the festival.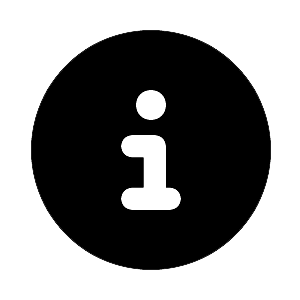 Meeting Point: POSTCITY, Open Futurelab, Bridge 2040 Table
Preregistration: NO
Everyone is welcome, in particular children & teenagers (8-14 years) and Seniors (65+)
Language: German is required
Ars Electronica Futurelab's Ideas Expedition
Peter Haider (AT)
Peter Haider studied Economics at the Johannes Kepler University in Linz focussing on corporate finance, international management, service management and civil law. He work in the areas financing and controlling in the real estate industry. Afterwards he hired at a Linz' family corporation in the service industry before joining the Futurelab in May 2022.
His private passion lies at his family, travelling and learning to understand worldwide political interdependencies.
Denise Hirtenfelder (AT)
Denise Hirtenfelder (*1997, AT) is an artistic match-maker, puzzle builder and art-related researcher working in the field of Future Thinking and Art-Science. Her approach focuses primarily on critically examining the cultural model of the advancing 21st century in response to current challenges, in order to rewrite the script for a sustainable future as a global community. Therefore, she does not hesitate to confront the prevailing power structures and outdated systems within our society in the Global North with new creative tools and counter-models that show us alternative possible future scenarios.
Denise Hirtenfelder graduated Cum Laude with a Bachelor's degree in (de)Fine-Art from the Willem de Kooning Academy in Rotterdam. For her graduation project "Re-Writing the Script – A New Relationship to Finitude" she was nominated for the Research Award of her educational institution, as well as honorably mentioned as the 3rd place winner of the Drempelprijs for Commercial Practice. She is currently working as a Researcher & Artist at the Ars Electronica Futurelab in the field of Art Thinking.
Nicolas Naveau (FR/AT)
Nicolas Naveau studied art at the Fine Art School in Angers, France. From 1997 to 2002 he worked as a course instructor for French culture (art history, comics, cinema) at the Centre for Adult Education in Vienna. Due to his interests and skills in the fields of art, graphic and information design, he became a freelancer for Ars Electronica in 2002. Since 2006 Nicolas Naveau has been working as an artist and senior researcher in the field of information design at the Ars Electronica Futurelab. His current focus is on the threat of collapse-especially climate-related collapse-and how to communicate it. He is co-founder of the Ars Electronica Happy Collapse group.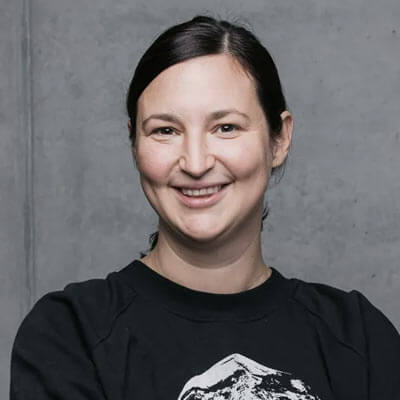 Maria Pfeifer (AT)
Maria Pfeifer is Key Researcher for Future Narratives, where she investigates the question, how stories about the futures can change the here and now. Other thematic interests lie in Art Thinking, art-inspired innovation and the collaboration between art and science. She studied art, comparative literature and cultural studies in Vienna and has been working for the Ars Electronica Festival and Futurelab on and off since 2011.
She is particularly interested in the potential social impact of future technologies-such as artificial intelligence, automated driving, virtual reality-beyond their direct fields of application. Research projects she has been involved in include topics such as Work of the Future, Ethical AI, Automated Environments, Future Skills, Speculative Design & Artistic Strategies in Futures Research.
Since 2022, she is a member of the Future Panel Oberösterreich, the interdisciplinary advisory board of the Oö. Zukunftsakademie.
Key research topic: Future Narratives