Ars Electronica Festival, Linz, Austria, September 6 – 10, 2023
Confronting the challenges of the Anthropocene demands more than just technological innovation – it calls for a reimagining of our education system, societal structures, and research practices. If you're passionate about equipping the next generations with the tools to navigate tomorrow's landscape with confidence and ready step into a realm of unconventional thinking to embrace creative solutions, we have got the perfect program selection for you!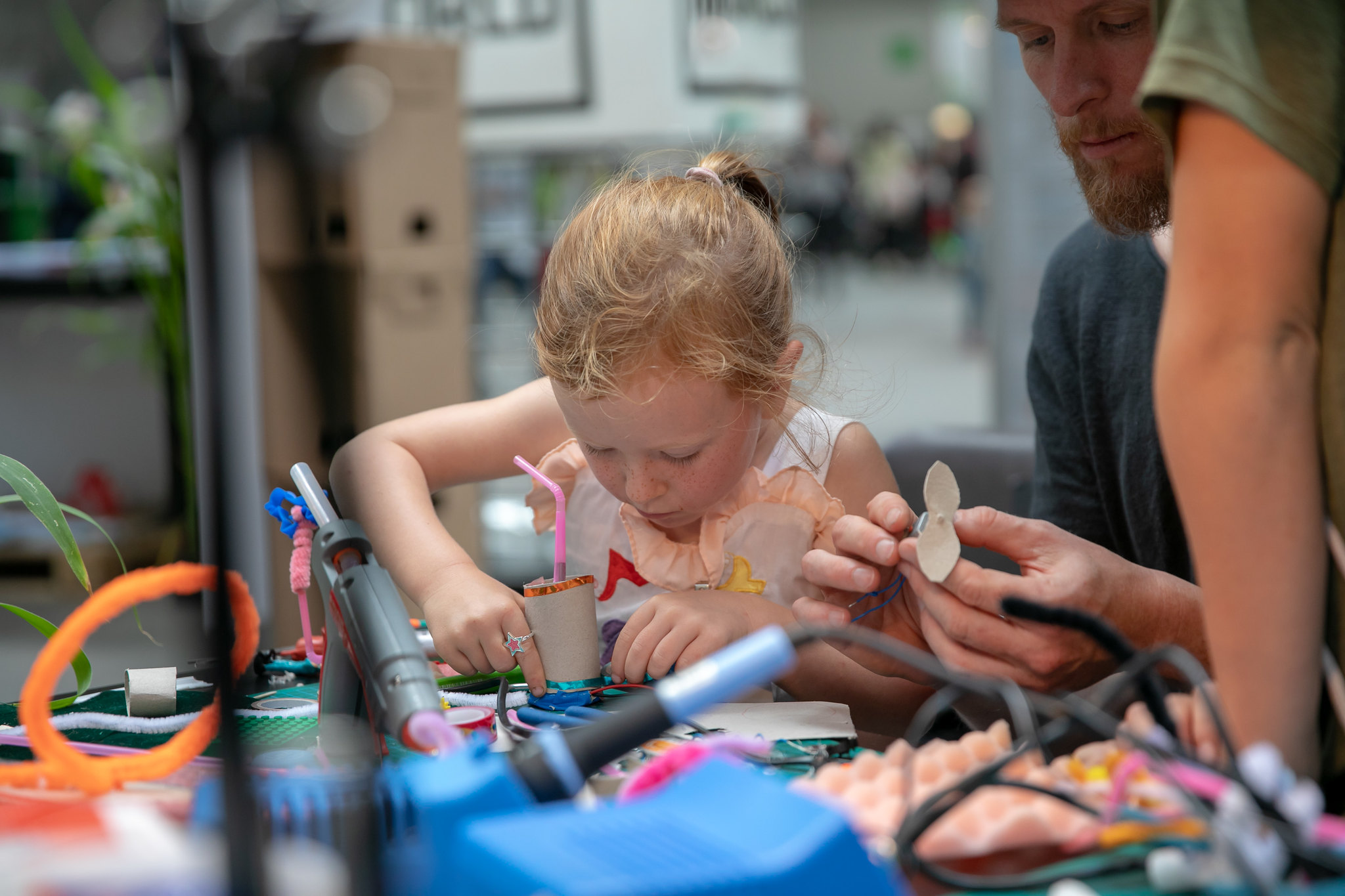 Create Your World Festival – Truth or Dare
The truth is: We have to do something. Now. And that is at the same time our duty (if we dare). The create your world festival invites to think together about new ideas and actions and will again invite educators, youth, and enthusiastic creators to forge fresh ideas and spark inspirations that will shape our future. Among the exhibition's highlights are contributions from the young minds themselves, ranging from self-constructed robots to animated games, captivating films, and handicraft masterpieces.
CoderDojo Linz (AT)

CoderDojo Linz is a free, volunteer-run club for children and young people aged 8 to 17 who want to delve deeper into the world of technology. Supported by a team of mentors who are themselves involved in programming, children and young people can program their first computer games or even try their hand at creating…

A New University Begins!
The challenges of the Antropocene require interdisciplinary approaches to solutions based on creativity and co-creation. With the FOUNDING LAB, the Institute of Digital Science Austria and Ars Electronica want to incorporate such strategies into the shaping and operation of a pioneering university.
Get Inspired at the S+T+ARTS Prize Exhibition!
S+T+ARTS stands for Science, Technology, and Arts – a trinity with boundless potential to transcend individual confines and inspire innovation. See for yourself the remarkable outcomes of cross-disciplinary collaboration as you stroll through the exhibition of this year's S+T+ARTS prize-winning projects.
Masatane Muto (JP), Dentsu Lab Tokyo (JP)

There are many people who have not been players due to their disabilities. But the idea for one person can be a powerful force to move the world forward, just like the alleged inventor of the typewriter who built it in order to communicate with a blind friend. Our challenge is to shift the social…

Richard Mosse (IE)

Broken Spectre is a disquieting portrait of willful environmental catastrophe along the Trans-Amazonian Highway told through a kaleidoscope of scientific, cultural, historic, socio-political, activist, and anthropological filters.

Alexandra Daisy Ginsberg (GB)

Pollinator Pathmaker is an artwork for pollinators, planted and cared for by humans. Created in response to human-made ecological damage, the work is a one-of-a-kind experiment in interspecies art. Bees, butterflies, moths, wasps, beetles, and other pollinators are essential for many plants to reproduce and our ecosystems to flourish.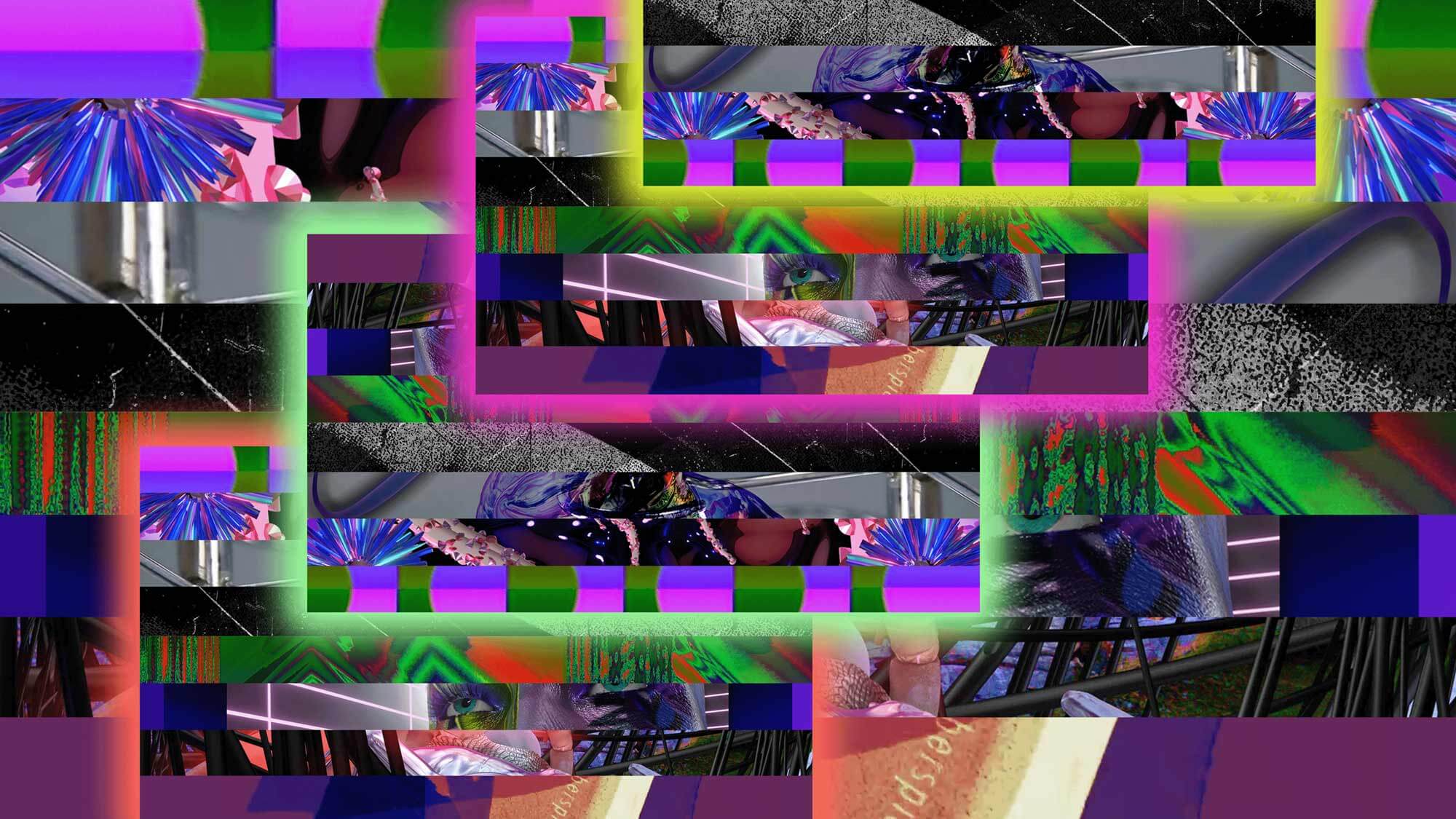 Check out the Campus Exhibition!
Including to the University of Arts Linz and this year's featured partner, the Taipei National University of the Arts, a total of 56 international universities working in the fields of media art, design and technology participate in the Ars Electronica Festival 2023. Through this collective endeavor, the Campus Exhibition celebrates the power of creativity, collaboration and exploration in shaping our shared future.
Taipei National University of the Arts (TW)

When we look at our planet from the geological perspective of the Anthropocene, we see it as an ecosystem shaped by human activity, in which the layers of existence are closely interconnected and subject to vibrations. Epicentrum, an exhibition of electronics, reveals how organic and inorganic matter are interwoven and set in motion.

University of Arts Linz (AT)

radical collectives–a gesture that puts the spotlight on collectives and, above all, tests out their activist potential, but also, a possible answer to the question of who owns the truth.
Celebrate at our Concerts and Performances!
Experience the Ars Electronica in extraordinary concerts and performances at unusual venues: from the experimental Nightline-programs in POSTCITY's abandoned train hall to a dance performance exploring generational differences, family and culture in St. Mary's Cathedral.
This year's return of the festival to POSTCITY also marks the comeback of the Nightline: Following the classical sounds of the Bruckner Orchestra, the Gleishalle will become a musical playground for electronic audio-visual artists and their sound experiments like Jessiquoi, Noémi Büchi, Soraya Lutangu aka Bonaventure, Myriam Bleau and Kenji Araki.

Ars Electronica Futurelab (AT)

On Saturday Night, the Ars Electronica Center's Deep Space 8K will once again be filled with an electrifying atmosphere created by the Futurelab Night Performances. Visitors can enjoy a wide range of experiences circling around visualized sound, sonified biodata, and experimental live visualizations.

On the evening of the first day of the festival, the return to POSTCITY will be duly celebrated with live performances in POSTCITY's train hall.

Yen-Tzu Chang (TW)

The work is a new media dance performance that explores generational differences within a family and culture. Starting from the story of the artist's father capturing a golden bat, The Mirage Replicas 2.0 also addresses ecological issues related to bats. The performance incorporates bat sound data, field recordings, projected images, the mobile transparent screen displays…
Meander through our Exhibitions at POSTCITY!
If you're still hungry for input after checking out create your world, S+T+ARTS, the FOUNDING LAB and the Performance Program in the train hall, POSTCITY has a lot more to offer! Lose yourself in the expansive bunker while taking in the countless projects featured in our exhibitions.
Godot (JP/AT), Ars Electronica Futurelab (AT)

Anatomy of Nudging is the first installation of the Collective Transformation Lab – an enlightening self-reflection platform that demonstrate the transparency of NudgeAI and provides users with a trustful approach towards artificial intelligence in which they themselves become part of the process.

IMPETUS (EU) / POSTCITY, First Floor

For the first time ever, Ars Electronica is awarding the European Union Prize for Citizen Science on behalf of the European Commission. The exhibition reveals the diversity and extraordinary creativity demonstrated by European Citizen Science initiatives.

Ricoh Co., Ltd. (JP), Art and Program, Inc. (JP), Ars Electronica Futurelab (AT)

Imagine a future where diverse beings, not just humans but also non-humans, work together as a team. These future teams could include plants, AI, and even the Earth's environment. The project explores new forms of collaboration and care in the future of teams.

Agnes Meyer-Brandis (DE)

A microfluidic machine and installation that whimsically explores whatever questions we ask and how we answer them. Each question is an experiment in itself.

Ars Electronica Garden Hallein: Escape Fake 2.0 (AT)

Exhibition visitors are invited to take a trip to a future Museum of Fake together with Hannah, a quantum reality hacker. Together, they look back at the year 2023 and try to assemble a picture of the trajectory of disinformation. What role did generative AI or blockchain-based verification systems play in Hannah's future reality?

Charlotte Jarvis (GB), Dr. Patricia Saragüeta (AR)

Organ of Radical Care: Una Matriz Colaborativa is using new science to grow a collaborative uterus from menstrual blood of multiple women, trans and non-binary people. The project is communicated through sculpture, poetry and video/audio installation.

Gregor Krpič (SI), Simon Gmajner (SI), Dr. Jan Babič (SI), Dr. Marko Jamšek (SI), Gal Sajko (Jožef Stefan Institute) (SI)

StellaVerde is a vertical garden arrangement, in which a functional connection between animals, plants and robots allows plants and animals (in this case fish) to use robots according to their needs. The robot, in this case a five-legged spiderbot, interprets the data and translates it into a watering rout(in)e for the spiderbot.

Noor Stenfert Kroese (NL), Amir Bastan (IR)

Without claiming that we know what nature wants or needs. ZOE creates a possibility of unknowns coming together. Scientists do not know what this communication within the mycelium entails. It is the curiosity of what will happen when we do not know the outcome which in turn enables us to experience the process.