Hundreds of lectures, presentations, concerts, performances, interactive workshops and virtual tours on the topics of art, technology and society – for a total of 9 euros. Search for your topics, create your own festival calendar and network with other online festival visitors!
Ars Electronica Channel – Livestream
Ars Electronica Channel Livestream
From September 8 to 12, 2021, we will be looking at the "New Digital Deal" – here in our livestream, artists, scientists, designers and activists will be talking daily about their projects and perspectives on current social developments.
Ars Electronica Gardens
Festival for…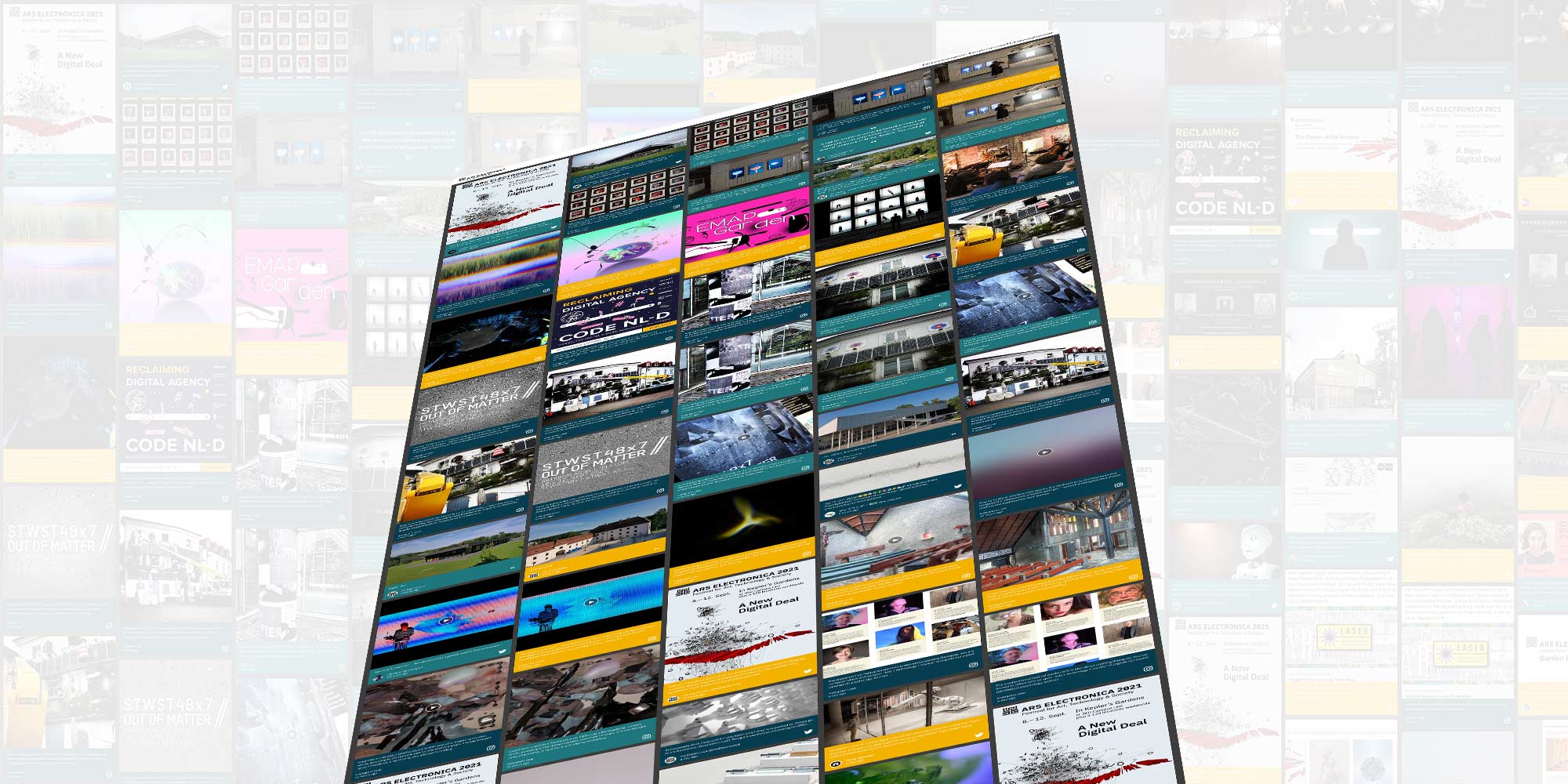 Social Media Wall #arselectronica21
Whether artist, partner organization or visitor – we collect all posts and tweets with the hashtags #arselectronica21 or #newdigitaldeal on our social media wall.
Go to Social Media Wall…