Panel Discussion with Q&A
A sustainable future requires the ability to perceive possibilities that at present may seem impossible to achieve. Characterised as an effectively unfathomable 'hyperobject' and seemingly unsolvable 'super wicked problem', the climate emergency demands that we apply integrative, interdisciplinary and intersectoral approaches that incorporate an understanding of the complex interdependencies of human, non-human and more-than-human systems. Key UN reports repeatedly emphasise the need for "improved collaboration between natural and social scientists, and between scientists and policy makers".
An integration imperative has led to the active engagement and participation in sustainable development and environmental management of diverse stakeholders and different scientific disciplines, and as a result, highlighted the many obstacles that are faced when implementing interdisciplinary projects, most notably in terms of mutual understanding and knowledge. Our sustainable future therefore becomes dependent on overcoming these issues and requires a transdisciplinary approach that can merge different types of knowledge and approaches through a reflective collective process that promotes cross-learning, favours 'collaborative deconstruction' and embraces the co-construction of an evolving methodology that embraces multiple perspectives. Transdisciplinarity is crucial as a means to revealing the possible paths through what appear to be impossible dilemmas. It is vital therefore that we foster this in education, and we believe that STEAM (Science, Technology, Engineering, Arts and Mathematics) is one such educational approach that can achieve this endeavour.
Chair:
Andrew Newman (AU/AT)
Speakers:
Audrey-Flore Ngomsik (FR/BE)
Kat Austen (GB/DE)
Mairéad Hurley (IE)
Andres Colmenares (CO/ES)
Biographies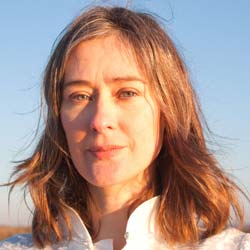 Kat Austen (GB/DE) is a person. In her artistic practice, she focusses on environmental issues. She melds disciplines and media, creating sculptural and new media installations, performances and participatory work. Austen's practice is underpinned by extensive research and theory, and driven by a motivation to explore how to move towards a more socially and environmentally just future. Working from her studio in Berlin, Austen is Artist in Residence at the Faculty of Maths and Physical Sciences, University College London and Senior Teaching Fellow at UCL Arts and Sciences. She has held numerous residencies and fellowships including EMAP / EMARE Artist in Residence at WRO Art Center 2020 and Artist Fellow at Institute for Advanced Sustainability Studies, Potsdam. She is a Fellow of the Royal Society of Arts.
Mairéad Hurley (IE) has 15 years of experience in scientific research, education, and public engagement with science. Following a PhD in astronomy, she obtained a teaching qualification and worked as a science and mathematics teacher in Ireland and Australia. She joined Science Gallery at Trinity College Dublin in 2016 as European Projects Coordinator, where she later held the role of Head of Research & Learning. She is currently Assistant Professor in Science Education in School of Education, Trinity College of Dublin where she is part of the Science & Society research group led by Professor Joseph Roche. Her research is focused on public engagement with science and art, and informal or non-formal STEAM learning. She was the Principal Investigator of SySTEM 2020, a Horizon 2020 funded project exploring science learning outside the classroom in 19 countries.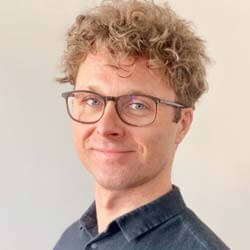 Andrew Newman (AT/AU) is a producer for the European Platform for Digital Humanism at Ars Electronica and is focused on fostering cultures of transdisciplinary innovation. He is responsible for projects aimed at bringing artists and scientists together (STUDIOTOPIA), creating STEAM learning experiences (Open Science Hub, Creative School and STEAM INC) and promoting citizen science (Impetus). He co-founded the Research Institute for Arts and Technology in Vienna where he focused on integrating artistic research methodologies into blockchain and open hardware research and development.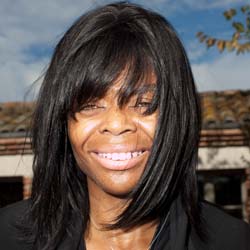 Audrey-Flore Ngomsik (FR/BE) is the CEO of Trianon Scientific Communication, a management consulting firm which helps the businesses with the highest CO2 emissions to reconcile sustainability, and profitability.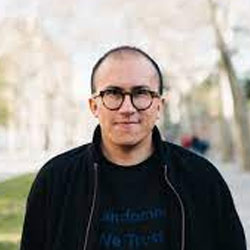 Andres Colmenares (CO/ES) is the co-founder of IAM, the creative research lab helping citizens and organisations to anticipate, understand and address the socioecological challenges and opportunities emerging from the coevolution of digital technologies and internet cultures. He is also co-director of The Billion Seconds Institute, a lifelong learning initiative and IAM Weekend, the annual gathering for designers, researchers, strategists, artists, technologists, journalists, policy analysts, looking to collectively rethink the futures of the internet(s). As a strategist and creative foresight consultant he has developed projects and partnerships with organisations as Mobile World Capital Foundation, Tate, Red Bull and BBC, using futures as tools to help organisations grow their cultural relevance by designing alternative learning experiences, tools and programs. He also has contributed opinion articles and short fictions for publications as CRACK Magazine, The Site Magazine or LS:N Global and has been invited as guest lecturer at institutions such as University of Arts London, Institute for Advanced Architecture of Catalonia, Merz Akademie, Berghs School of Communication and ELISAVA School of Design & Engineering of Barcelona.
Credits
STEAM INC has been funded with the support of the European Union and the Erasmus+ Program.