Talk with Q&A
The architect, researcher, activist and S+T+ARTS Prize winner Giulia Foscari gives insight into her artistic work that moves in the field of tension between art, technology and science: Antarctic Resolution was conceived by Giulia Foscari / UNLESS to catalyse global attention to one of the world's few Global Commons and create a constituency for the only continent without an indigenous population, with the ambition of contributing to the protection of the Antarctic, and in turn, of the human species.
Chair:
Francesca Bria (IT)
Speaker:
Guilia Foscari (IT)
Biographies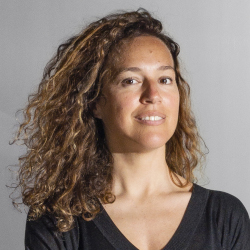 Giulia Foscari W. R. (IT) is an architect, researcher and activist who has been practising in Europe, Asia and the Americas. She is the founder UNLESS, a non-profit agency for change devoted to interdisciplinary research on extreme environments, and of its alter ego UNA, an architecture studio focussed on cultural projects. Giulia's past work experience includes an extensive collaboration with Rem Koolhaas and with Zaha Hadid. She taught at Hong Kong University and at the Architectural Association in London, where she ran a Diploma Unit and founded the Polar Lab. The work of UNA and UNLESS was exhibited in multiple editions of the Biennale di Venezia and other international venues, including the Museo Nacional Thyssen Bornemisza in Madrid. Giulia authored Elements of Venice (Lars Müller Publishers, 2014) and is the editor of Antarctic Resolution (Lars Müller Publishers, 2022). She is a member of the International Council of the Museum of Modern Art (MoMA), and a Board Member of the Fondazione Musei Civici di Venezia and of the Antarctic and Southern Ocean Coalition (ASOC).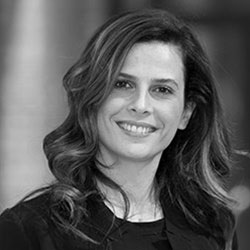 Francesca Bria (IT) is the President of the Italian National Innovation Fund and Honorary Professor of the Institute for Innovation and Public Purpose at UCL in London. She is a Senior Advisor to the United Nations (UN-Habitat) on Digital Cities and Digital Rights. Francesca Bria leads the DECODE project on data sovereignty in Europe and is a member of the European Commission's High Level Expert Group on the Economic and Societal Impact of Research and Innovation (ESIR). Francesca holds a PhD in Innovation and Entrepreneurship from Imperial College, London, and an MSc in Digital Economy from the University of London, Birbeck. She has taught at several universities in the UK and Italy and advised governments, public and private organisations.
S+T+ARTS Day is supported by the European Project Repairing the Present which has received funding from the European Commission's Directorate-General for Communications Networks, Content and Technology under grant agreement LC01641664.