Tangible visions for the university of the futures – the What and the How: Interdisciplinary and international IDSA FOUNDING LAB Fellows collectively identify and unearth the fundamental questions about the bigger picture for pioneering higher education.
What is our understanding of academic disciplines and how do we shape them to investigate the problems of our times? What is the role of AI in shaping truth and knowledge? What is its impact on research and innovation? How can Art Thinking and scientific exploration merge into mutual inspiration and new models of thought and truth? The FOUNDING LAB Fellows present possible contradictions and diverse unifying angles that emerged during their deep dive IDSA FOUNDING LAB Forum discussions, giving a glimpse into their program perspectives for the IDAS FOUNDING LAB Fall Term.
Speakers
IDSA x Ars Electronica FOUNDING LAB Fellows
Stefanie Lindstaedt (DE)
Credits
This program is implemented in cooperation with the Institute of Digital Sciences Austria (IDSA) and funded by the Federal Ministry of the Republic of Austria for Education, Science and Research.
IDSA x Ars Electronica FOUNGIND LAB Fellows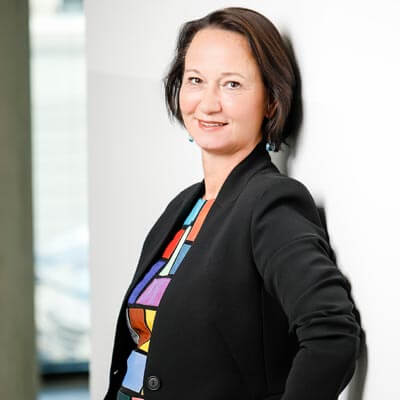 Univ.-Prof. Dipl.-Inf. Dr. Stefanie Lindstaedt
Founding President IDSA
In spring 2023 Stefanie Lindstaedt was elected founding president of the Institute of Digital Sciences Austria (IDSA). Within the last 10 years she has developed two institutions in Austria which today bring together over 250 computer and data scientists, AI and ML specialists: Institute for Interactive Systems & Data Science (ISDS) at TU Graz and Know-Center, one of Europe's leading research centres for Trusted AI and Data.
She is an international, interdisciplinary scientist with research focus on AI, HCI and EduTech. She was awarded MS and PhD degrees in computer science by the University of Colorado Boulder (USA) and her habilitation by TU Graz.