See-saw is a kinetic installation moving according to a liquid flow. By adjusting the position of the center of gravity of the liquid filled inside, the inclination of each see-saw keeps changing dynamically. The silent movement of the liquid is realized by the Electro-hydrodynamics phenomenon. This installation visualizes invisible driving forces through liquid defying gravity.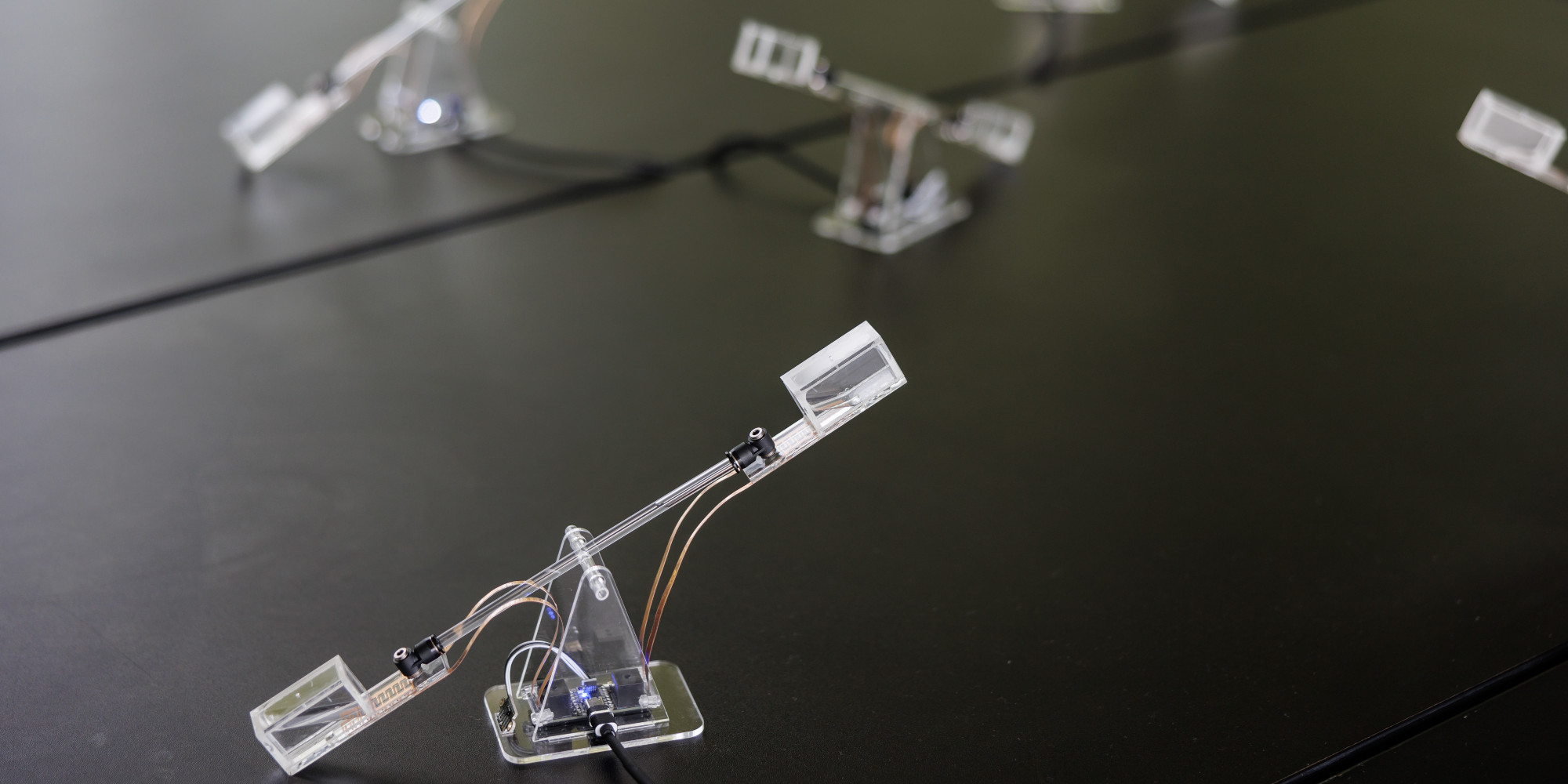 Biography
Takafumi Morita is a Ph.D. student at The University of Tokyo. His research and art interests lie in the cross-disciplinary field of human-computer interaction, soft robotics, and material science. His current works focus on hydraulic/pneumatic physical interface.
Yasuaki Kakehi is a media artist, HCI researcher and professor at The University of Tokyo. By combining digital technology and physical materials he has created installation works that show alternative ways of experiencing environments and objects.